3 Reasons Why You Need To Outsource Your Video Marketing 
What is the number one way to grab attention and engage online?
Videos are the best marketing strategy by far. They are designed in a similar fashion to basic TV commercials. In this article we will talk about the 3 reasons why you need to outsource your video marketing and how it can give you the best return on your advertising investment. Knowing what to do and what not to do puts your brand above the competition. By outsourcing your video marketing, you can count on getting quality videos to market your brand and business. Start outsourcing your video marketing today.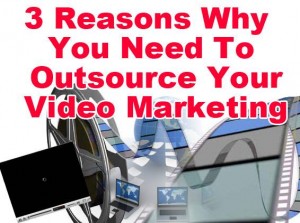 What Are The Advantages Of Video Marketing?
Videos are action oriented which captures the attention of viewers better than stand alone ads. The action of a video combined with the use of audio, makes this format even better at grabbing people's attention. Internet websites are usually packed full of ads promoting all types of products and services. In the competitive business market, it makes sense to use a format that will be better at getting people's attention than traditional banner ads.
When you see something over and over it increases your belief and increases their credibility.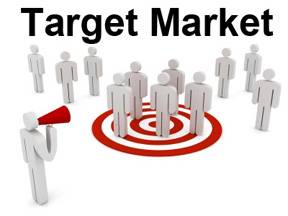 The more visually familiar people are with your brand, product or service the better your return on your investment. Hiring a professional videographer to increase your professional appearance is priceless.
Video marketing can be designed around the needs of people who use the product or service (target market). The video can showcase products available for sale or as a forum for someone to discuss various service options their company or organization has available. Retail stores, charitable organizations, and real estate offices can use this type of marketing tool. Videos usually run for less than one minute so it does not detract from the Internet browsing experience of people shopping online.
Why Should You Hire A Professional Video Production Services? 
Outsource Reason #1 - Profitable
The first step for most businesses looking to use video marketing is to hire a professional video production company. These professionals know which type of video will work best for what a company wants to promote. The cost of video marketing is a lot less than you might think. When you hire a video marketing company they take the worry out of web marketing and management. They will give you the best bang for your buck. They know how to make videos that grab attention while conveying message and call to action. They understand the mindset of the target audience and use it when creating a campaign for you. They will help you get more leads for a lower cost than you were able to without them.
Outsource Reason #2 - Connections With Affiliate Websites 
The professional service will usually make contacts with affiliate websites who will host the videos in exchange for a similar hosting from the business using the videos. For example, a real estate office can create affiliates with financial institutions and furniture stores, because these fields are related to their industry.
There are also many businesses that use social networks to promote their services or products. These networks generally charge a small fee to have video ads placed on them. The benefit of paying to advertise on a social network is well worth the cost. Studies have shown video ads placed on social networks have higher success ratios than ads placed anywhere else on the Internet.
Outsource Reason #3 - Improve Search Engine Ranking
The expertise of a professional video company will also benefit businesses because they know where to place the videos in order to get the best results. While creating captivating ads is an important part of advertising, the placement of the videos is also a key part of a successful video marketing strategy. A video marketing professional can code the video title and description with long tail keywords. They can take your video and submit it to many sites to get your ranking up on the search engines.
The options offered through these websites include tools for managing the videos placed online. In addition to the professional companies available to create video productions for online use, there are also several major search engine sites that offer tools and consultations for anyone looking to create videos for online advertising.
Part of a good marketing strategy is analyzing the results of the videos to see how well the campaign is doing at drawing in new customers or clients. The results are not instant, but a video marketing company can get your videos ranked. It is only a matter of time that people will find your video in the future.
Back To You…
Have you outsourced videos to market your business? Please share your experiences with us below
About Our Guest Blogger James Pattrick: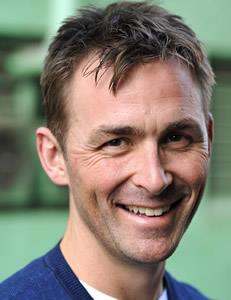 James Pattrick is known for writing informative articles on Internet Marketing, Business, and Home Security related issues. He contributes his article on HomeAlarmMonitoring.org.
Visit his website: http://www.homealarmonitoring.org
Connect with James on Facebook, Google+, and Twitter. 
Share and Enjoy: