8 Tips To Keep Your Bounce Rate Low
Do You Want Visitors Who Land On Your Site Drawn To Exploring More Pages?
Do you want first time visitors to stay on your blog? We are in the era where blogging is popular and increasing. The free blogging services have created a commotion in the Internet world. As competition has increased it is getting more difficult to keep your blog alive, attracting traffic, and keeping fans. The rule applies if you give your readers something unique you will be rewarded. In this post I will discuss 8 tips on how to keep your bounce rate low.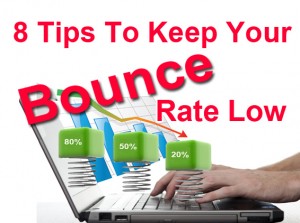 What Is Bounce Rate?
Bounce rate is the percentage of those who leave your site after being on your landing page. You can calculate your bounce rate by using the following equation below.
Visits that left after one page / Total visits = Bounce rate
Bounce rate between 40-50% is considered as average. The lower the bounce rate on your site the better. You want the visitors on your site to be attracted to other content throughout your site so they will go to additional pages. The goal is to keep them on your site as long as possible.
How Do You Keep Your Bounce Rate Low? Here are the 8 tips:
1. Minimize your site loading time.
2. Proper ad-placement.
3. Quality content.
4. Less outgoing links.
5. Attractive landing page.
6. Easy site navigation.
7. Links with in posts.
8. Recommended for you.
Bounce Rate Tip #1 – Minimize Site Loading time
Try to minimize your site loading time because a visitor will not have patience to wait for a page to open. When they see that page is unresponsive they will leave. So use your tools effectively and minimize the load time.


Bounce Rate Tip #2 – Proper Ad-Placement
Place your ads at proper places. Especially the pop-up and inter-mission ads are very annoying for the visitors. Use good ad-publishing services and avoid pop-ups and link shortening services. Moreover do not add floating opt-in box because it slows down your web loading process and is annoying.
Bounce Rate Tip #3 – Quality Content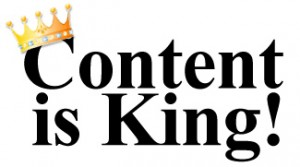 Creating quality content is the most common blogging issue. Why would someone stay on your page if they don't care for it? If it doesn't hold their interest, or they cant find what they are looking for they will leave. So write unique quality content with attractive titles that compel viewers to read more.
Bounce Rate Tip #4 – Less Outgoing Links
Try to use less outgoing links especially on landing page because too many outgoing links will surely take your traffic away. Make sure that all the out going links open in a new tab or window.
Bounce Rate Tip #5 – Attractive Landing Page 

Your homepage should act as a landing page. If you are getting most of your traffic from search engines, then you should make every page just as attractive as the home page. This will make the visitors feel this blog or website is worth reading.
Bounce Rate Tip #6 – Easy Site Navigation
Your site needs to be properly customized and easily navigatable so that visitors can see what you have on your blog and what catches their interest. Display and organize proper tags and categories.
Bounce Rate Tip #7 – Links With In Posts
Personally I love this tip because it is very effective. When you make a blog post have other related articles linked within. Here are 2 examples:
1. In the beginning of this article I wrote, "What is bounce rate?" I could have written. CLICK HERE to read my post, "What is bounce rate?".
2. I could have the words, "What is bounce rate?" highlighted so when they click on it will go to the article about "What is bounce rate?". If you scroll up on this article to Bounce Rate Tip #3 you will notice underneath that in the first sentence the words, "Creating quality content" is highlighted and if you click on the link it will take you to a page about this. This is a link within a post.
Bounce Rate Tip #8 Recommended For You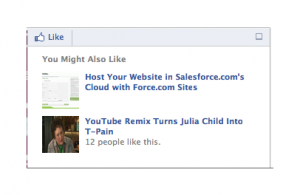 Last but not the least show readers other recommendations they might enjoy. It is an effective strategy to show related posts with thumbnails at the end of an article. You can do this with a Facebook Plugin showing posts recommended for you. The recommendation box will display other related topics.
Last Word
Follow these above 8 tips and see the results. What have you noticed about bounce rates? Feel free to share your views about this post.
About Our Guest Blogger Bilal Akbar: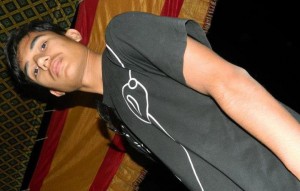 Bilal Akbar is currently doing B.S in Computer Science. Blogging is my hobby and I love to spend my time updating my blog. Besides this I have great passion for reading Urdu and English Fiction novels. The topics that most attract me are blogging, technology and computer gadgets. More over I love to play computer games.
Connect with Bilal on Facebook

Share and Enjoy: