Boosting Your Social Media Results

Are your efforts using social media getting results?
To work smarter rather than harder, you can actually boost your results while you cut down on the amount of time you spend on social media.  By understanding which site gives you the most power for the result you want, you can boost results.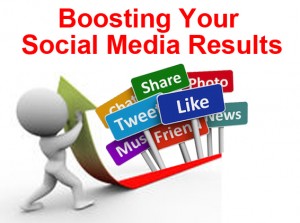 In this article we will explain where the unique boosting power lies in the following sites: Twitter, Facebook, LinkedIn, Instagram, Google+, and Pinterest. We will even give your tips to boost your efforts while you actually lower your input time.
Does Your Company Need More Personal Interaction With Your Brand?
Using social media along with the a PR campaign to forge better communications can build up your brand, drive traffic to your site, and put your company in front of potential customers. Using the correct social media for the result you seek can help develop a better personal interaction between the service seeker and the provider while promoting a more involved acquaintance.
What Results Is Your Company Seeking?
By recognizing your target audience and encouraging constant feedback it will not only bolster your relations with your future consumers but also will help represent your brand firmly in their minds. Each social media site is unique and can be used to do different things. Decide which results you are seeking and then use the right social media site to maximize those results.
Here are keys for boosting results on the 6 major social media sites:
1. For A Personal Contact Boost Use Instagram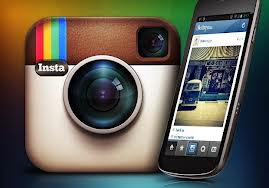 There is no better personal touch than a photo situation. This combined with the new rage and trend around Instagram will help you lure in more personal contact with your service seekers. What can you do with Instagram?
Instagram Tip #1 – Photo Contest
Arrange a photo contest around a specific theme on the company's Instagram account asking your customers to send in photos depicting their most personalized connection with your business. This is especially popular with business housed in the fields of journalism, sports, travel, food, FMCG etc.
Instragram Tip #2 – Show Off Your Products

Do you have a business with multiple products? Take pictures of each product and show case them. Ask your fans to guess what a certain product is to get their engagement up. Another tip is to take pictures of people using your products.
Instragram Tip #3 – Demonstrations


Is your business service orientated? Great, show pictures of your service results by displaying before and after pictures. For example, if you did blacktopping, show the before and after. The same ideas can be used for landscaping, interior design, painting, carpet cleaning, etc. A picture can really showcase your work and show the different stages.
This social site is great at building up person to person contact and makes it easy to show the behind the scenes of your business.
Want more info on Instagram for business? Check out this article, "5 Reasons Why To Be on Instagram"
2. To Boost Featured Conversations Use Google+

Google+ should be a part of your local strategy and it can help you with search results. By adding a few of your own technical tips or PR tips along with past or future customers you immediately win their trust as well as confidence on your product.
Google+ Tip #1 – Circles And Hangouts
Google+ has a few brilliant benefits like the circles and hangouts that can be creatively utilized to talk to your customers. You can use these features with your future ventures, events or programs as well as stay in the thick of live conversations as to how your product are faring currently in the market.
Google+ Tip #2 – Business Page
Build a Google+ business page and shape your audience based on the type of interaction you need to maintain. When people follow your page, you add them back to your circles and organize them the way that you want to remember them by. For example if you organize your circles by location, when you have an offer for a certain city, just post your offer to the circle of fans in that city. You can add a person to more than one circle for multiple categories.
Google+ Tip #3 – Save Money To Boost Your Post
On Google+ you don't have to pay money so that all your fans see your post. Unlike Facebook, everyone who you add back will see your post. If you want the world to see your post, select public for the circle your are posting to and put in keywords with hashtags.
Google+ Tip #4 – Hangouts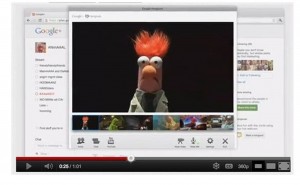 The Google+ hangouts  is another feature that helps you conduct live conversations with photos, videos, conversation, so much that the all parties are more aware of each other's existence. This promotes credibility and conviction about each person included in the hangout. Save on gas for driving, no more hotel rooms or flying out of town for seminars, you can use the hangout feature free of charge.
Still wondering why Google+ should be used for business? Check out this article, "Love That Google+"
3. To Boost Credibility Use LinkedIn
Are you on Linkedin? LinkedIn is more of an official channel to booster media existence for business. This is where you can showcase your resume. It is also a fine way to embark on discussions or queries which are directed from a more professional set of people who can also be like minded sharing your interests in music, sports or food and thus providing a better into the deeper aspects of personalities.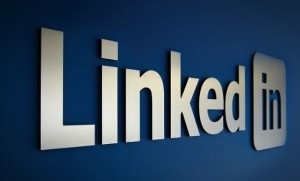 LinkedIn has one of the biggest professional presences and has over a million groups within
LinkedIn Tip #1 – Join Groups
Here a feature to help you focus on the groups that align with your target audience so that they can support your brand and help promote it. There is an average of at least 50 members per group. You need to regularly asses your members so that they remember you and will then support your present or future market activities.  The InMail is another feature that can be used to advance your business interests by identifying the exact people with whom you should interact.
LinkedIn Tip #2 – Get Endorsed
Get recommendations from others. By endorsing others, they will endorse you back. Just remember to be willing to spend time giving in order to get.
4. To Boost Your Reach Use Facebook


Does your business have a Facebook fan page?
Facebook Tip – Utilize Your Fan Page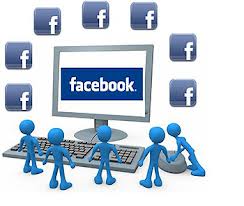 Use the Facebook fan pages to highlight your employees as well as reach out to your fans. You can also use these pages to shed light on your humane side by putting photos, events or discussions about social causes and your own commitments. Emphasizing your own company events or employees who have excelled in service, highlights your benevolent image and also promotes the positivity within the industry. This channel also has the power to predict a consumer's behavior by revealing its characteristics. By following the general trend of consumer likes and dislikes from their respective Facebook page, you can also delve within the mind of the consumer to predict his behavioral pattern, an essential item to help strategize your future moves. Also, another feature to not to miss out on is events; Facebook is perfect for organizing seminars and open house discussions.
Do you want some more ideas on what do post? You need to try to post daily in order to prevent your brand from going stale. Check out this article, "Facebook Fan Pages: What To Post?"

5. To Boost Personal Relations Use Twitter
Are you using Twitter? With mobile social networking gaining momentum, Twitter is the constant stream of information that connects you to your followers instantly.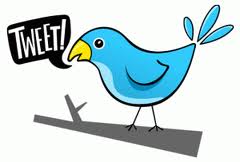 Use this media channel to establish a very personal relation with all your followers.
Twitter Tip #1 – Acknowledging Each Tweet

Acknowledging each tweet in an encouraging note, trying to solve small queries or directing user to the appropriate desk are small ways that makes your customers think better of you and your services.

Twitter Tip #2 – Use The Vine App
Furthermore, the Vine app of Twitter enables you to upload a short video say of 6 sec duration. You can use this to give a free tour of your production center or maybe the day's lucky shopper. Anything that adds an individual stamp is a sure shot hit for your followers or customers.
6. To Boost Visual Images Use Pinterest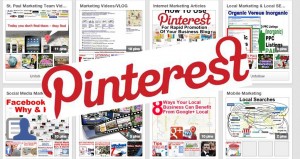 Social media high point is definitely images, images and some more engaging images. Pinterest is one such media app that uses images to build stronger rapport with audiences that too in a very creative manner. Not only that but you can connect it to Facebook personal so when you pin a new picture your friends will see it.
Pinterest Tip #1 – Have Contests

You can hold contests to engage audiences and also promote awareness about your product as pins are likes and re-pinned and thus move around a wide circle of Internet media activity.
Pinterest Tip #2 – Have A Fan Board
You can also create a fan board and have fans photo themselves and enjoying your product thus prompting them to go try out your product and being able to participate in the action. It also works as good as any testimonials with a visual impact. Moreover it promotes loyalty and social involvement in a regular basis.
Looking for other great ideas for Pinterest? Check out this article, "6 Pinterest Pinboard Ideas For Driving Traffic".
Remember that social media is not a one way platform. It is to be used to engage with your fans and not just set it up and leave. Be engaging and answer questions on all these platforms.
Your Turn…
Have you boosted your social media results? Have your decreased your time spent on social media by working smarter rather than harder? If you have and found a way that we have not listed above, please shared your social media tips with our audience by posting below.
About Our Guest Blogger Allie Branda:

Allie loves writing and blogging about technology, gadgets, and social media.
Check out here latest contribution hometone
Share and Enjoy: