St. Paul Marketing Team's Directories | Local Marketing
Directories | Local Marketing | Marketing St. Paul helps you stand out from the crowd!
In order to view the details and prices of the St. Paul Marketing Team's Services you must be a client. If you have any questions on how to take advantage of online marketing contact us today, St. Paul Marketing Team 651-731-0768 or email us if you have any questions.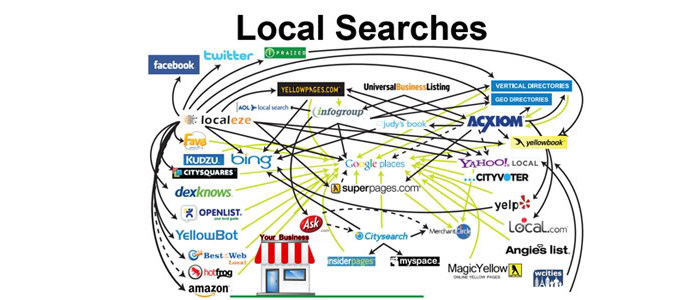 We Specialize in Local Searches and Directories.
What Is This?
When people are trying to find your local business online, are they finding you or your competitor? If you have a local business like a dentist, lawyer, plumber etc., this is perfect for you!!! Being on "top" on the Internet for a local business is having your business listed on Google+ Local. If you want your company to be "FOUND" you need to be listed where the customers are hanging out! We make sure you are also found on social media sites, in-car navigations systems, video sites, GPS Systems, 411 directories and photo sharing sites.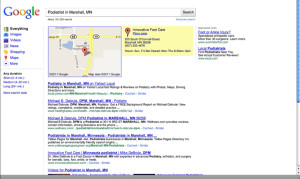 Google+ Local is where the local customers are looking. Web directories are collections of links that are organized by topic for the convenience of people browsing the Internet looking for information and resources. Using a web directory, Internet users can find lists of websites on related topics that complement each other. For example, someone who is interested in a hobby such as building miniature villages for miniature trains could use a web directory to find resources organized by hobbyist sites, suppliers and so forth.
At the St. Paul Marketing Team we take the time and effort needed to make sure your business profile is listed "correctly" with over 300+ friendly search engine directories. We will connect your future customers to the "correct" information about your business across the web. This includes displaying photos, videos, maps, backlinks, reviews, updates and other essentials. Next we get your business ranking to the top.
A DMOZ listing places your website in categories on directories such as: Google, Yelp, Bing, Yahoo, YouTube, etc. Why would you risk having your company rejected by not knowing the "how" of placing? Only 10-20% of sites submitted are actually accepted and placed. The information must be placed in the "correct" category, following "exact" submission guidelines to be considered valuable and useful.
What Does It Do?
• TRUST: It creates a marketing vehicle of trust building process through educating prospects.
• LINKS: Connects your website to social media sites, review sites, news sites, and other third-party websites.
• CHEAPER: Allows local small businesses to compete in marketing with larger business without the overhead.
• PROFESSIONAL: Displays your business like in a professional photo shoot at a low cost.
• FOUND: Allows a local business to be "found" where customers hangout.
• TARGETED: Highly focus your prospecting by hitting targeted traffic in a specific local geographical area.
• CURRENT: Replace out of date advertising while saving money on advertising expenses.
• SEO: Allows local businesses to target prospects through usage of keywords.