3 Efficient Content Marketing Tips
Have you tried using content marketing in your business?
You may be thinking, "Content marketing – never heard of that! What is it?" Content marketing is a way to communicate, offering value, and expanding your business brand with prospective clients without selling.  The article you are reading right now is content marketing. Expensive paper mailers are joining other paper advertising of the past. It is now 2013 and trying to save advertising dollars by going online is where the action is. Content marketing can boost up your brand and your site's online presence. Since the main objective of every business is to earn the best ROI, it is important that they reach out to the maximum number of people in the shortest time possible and content marketing can do that for both your business brand and site.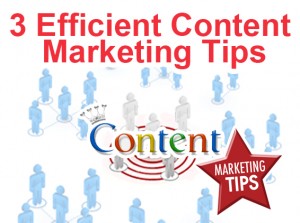 To learn the effective ways of doing content writing, you can go online and find numerous tips. However, it is a fact that there are more than just a few conventional strategies. This article aims at discussing three effective tips on content marketing.
Here are 3 effective tips for effective content marketing:
•   Say NO To Hardcore Selling
•   Content Must Be Of Superior Quality
•   Studying And Monitoring of Analytics
Effective Content Marketing Tip #1 – Say "No" To Hardcore Selling
Content marketing is an all-comprehensive process. Sales people are sometimes annoying which makes buyers avoid hardcore selling. The excessive pushy attitude of the sales people, who are desperate to get their products or services sold to the potential buyers, becomes absolutely irritating. The approach of content marketing is different and instead of turning off clients you are attracting them.
The only mention of selling in the contents, (in case it is unavoidable) must be done only for the linked ads or soft/indirect selling. Those who try to convince people desperately, meet failure as people get infuriated.
Effective Content Marketing Tip #2 – Content Must Be Superior Quality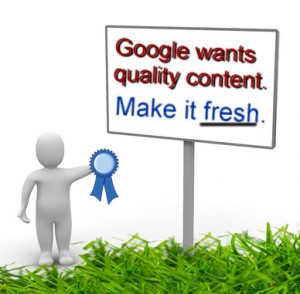 What brand is your company putting out in the online world? What is your target market seeing from you? Are you constantly putting fresh unique information out online? Your target online audience must be constantly given something new to notice. This is why it is important that you keep updating your articles, contents, videos, images, etc. with those of fresher higher quality. Contents, which are of low stale quality often, fail to reach out to the targeted audience on time and this is why their endeavor to gain fans online fails. Superior quality articles must be free of any kind of grammatical error and must contain unique quality information and practical suggestions.
It doesn't matter if the keywords are capable of driving huge traffic to a particular site. As a matter of fact, low quality articles written with high ranking keywords are of no use in generating traffic for a website.
Effective Content Marketing Tip #3 – Studying And Monitoring Of Analytics
Why is analytics an important part of content marketing? It helps article writers to understand what the market wants or the prospective buyers are looking for and create the articles accordingly. Also, this is way that writers get acquainted with the right keywords and use them in their articles.
Thus on a concluding note it can be said that content marketing is one of the most effective marketing efforts that can be used by online businesses. It helps efficiently in increasing the popularity of their business brand as well as the returns on their website.
Your Turn…
Have you used content marketing for your business and have found positive results? If so, please share with our audience below.
About Our Guest Blogger James Pattrick: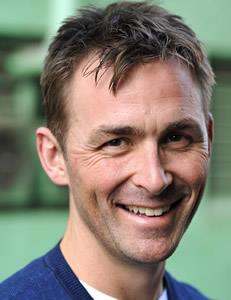 James Pattrick is a popular author writing articles on Satisfaction Survey and related topics. In this article he has given information regarding the customer satisfaction survey.
Connect with James on Facebook, Google+, and Twitter. 
Share and Enjoy: