Blogging Tips: How To Generate 10-30 Leads a Day Blogging?
If you are considering blogging as a strategy to build your business, you need to learn

how to generate leads

from your efforts.
 I am sure you know that clients are the life-blood of any business.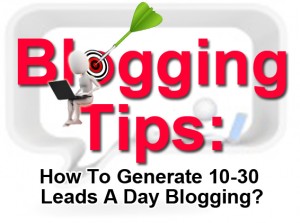 In this post I am going to share with you Blogging Tips that are going to help you generate leads and clients for your business.
First of all, lets explore.
Why Do You Need A Blog?
1.      Blog is your main HUB that connects with your target audience. Treat your blog as your online home, where people can visit, learn more about you and your business.
2.      It is your online asset because you own your blog. – I am assuming that you have a self-hosted blog. If you don't have your own self-hosted blog I highly recommend you get one.
3.      Place to share your knowledge and a way to acquire valuable Internet real estate.
4.      Helps you build your brand visibility and social proof.
5.      In the world of people trying to get rich quick, blogging stands out as a tried and true way to have long term success.
6.      To generate leads, clients, and income.
Ok, lets get on with the topic.
How To Generate 10-30 Leads A Day Blogging?
• First of all, if you don't have a blog yet start one now. I know it sounds obvious, but some of you learn so much about blogging, but procrastinating without just getting started.
• Know your target audience. This is the KEY to a successful blog. Who are you targeting? Whose problems are you going to solve? You cannot talk to everyone because then no one will listen. So, make sure you are clear on who your target market is.
This post "Get This Before You Start Marketing " will help you get clear on your audience.
• Believe in the value you have to offer to your target group of people. Most of the people don't believe the value of what they already know. Whether you know it or not, there are so many people who need and want to hear what you know. So, don't be selfish, share your value.
• Get an email marketing system like Aweber.  Using your email marketing system create an opt-in form where your target visitors can enter their contact details. You need to have at least their name and email address. (Some marketers only ask for email address, personally I like to get their name)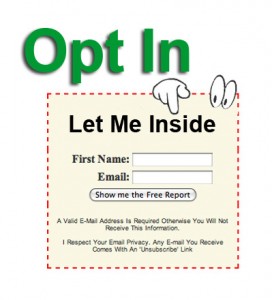 • Create a good opt-in offer. Give your audience a good reason to put their information and opt-in to your list. Your opt-in offer can be an E-book, podcast, video, or a video series… You can also use training videos from a system like My Leads System Pro,  if you are in the business opportunity niche.
• Create content consistently. Keep your blog fresh and post new content regularly. Schedule blog posting in your Daily Method of Operation.
• Install plug-ins to help you with Search Engine Optimization. For example: All in One SEO Pack.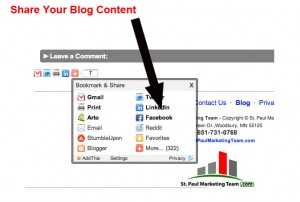 • Share your blog content on social media sites like Google +, Facebook, Twitter, Linked In, Facebook Groups etc. to get massive visibility.
• Encourage visitors to comment and share your blog posts. You can do this just by asking your readers to comment and share. It is a good idea to have social icons at the top or bottom of your content so it will be easy for your readers to share
• Use a content syndication system like Tribepro to get massive social sharing.
It will be very easy task for you to generate 10-30 leads a day just by blogging. If you are crystal clear about your target niche and be consistent with creating fresh new content to your blog and distributing them.
It is my sincere hope that you will take these blogging tips to create massive success with your business.
About Our Guest Blogger Damayanthi Jayasinghe: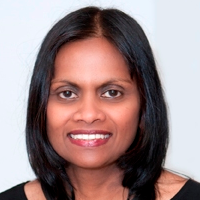 Damayanthi, once struggling network marketer found her way into the world of online marketing due to her willingness to learn and never giving up attitude. Now she dedicates her time and effort to help other struggling network marketers to generate more leads and cash flow to their businesses.
To learn more about Damayanthi – visit her blog– http://www.damayanthijayasinghe.com
Connect with me on Twitter, Facebook, and Youtube.
Share and Enjoy: