5 Low-Cost Local Marketing Ideas 
How can you market your business locally without busting your budget?
Whether you're a start-up business or you've been in business a while you don't have to spend a lot of money on marketing to get extraordinary results.  Marketing is one of the most important aspects of survival and success for a small business. It can't be ignored!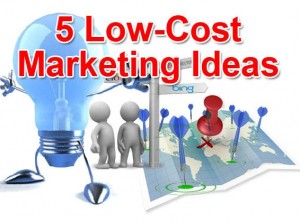 Without marketing, your company will lack needed exposure to survive and may not stand a chance at experiencing growth or success. In this article we discuss 5 low-cost marketing ideas your business can use.
How Can You Make Your Business Stand Out Yet Stay Within Your Budget?
How?  By investing your time in data analysis. Research helps you to maximize your budget in the right places and establish a marketing splash.  Through research you can find the right values and needs about potential customers to create "consistent buzz". You need to find out what your customers value and are searching for before you plan your marketing strategy.
Here is what to research:
• The geographical location of your business. Learn where potential customers usually go: nearby park, malls, restaurants they love to dine in, grocery stores they shop in, and places they like to hang out online.
• Find out what is your customer's pain and how can you solve it?
• Learn the products or services that they now purchase.
Does Your Business Have A Marketing Plan?
Developing a marketing plan can be as simple as scheduling a time line of when to: order business cards, attend networking opportunities, attend organizational meetings, attend speaking engagements, set aside time for social media, fit in time for blogging and more.
If you try to be known for everything you will be remembered for nothing. What are you known for? What do you want to be remembered for? What problems does your product or service solve?
Your Internet business marketing strategy should enhance and support your business' overall marketing objectives, including getting more leads and sales from website visitors. The St. Paul Marketing Team offers you five low-cost marketing ideas that will promote your brand at a cost your budget can handle.
Consider These 5 Low Cost Marketing Ideas:
1. Video Marketing
Who doesn't love a well-made video? They entertain and draw people in, compelling them to interact. Video marketing is one of the areas they specialize in. After creating an attractive clip about your company, they place it in multiple places online where those searching for your very product easily find them. The best part? Videos are posted at no cost to you.
2. Directories
When potential customers search for goods and services similar to yours, a  huge list of choices appears online including online business directories. You want to be sure your company's name is at the top of the first page of these lists. The St. Paul Marketing Team makes sure your company's name shows up in all the right PLACES at the right TIME online to enhance your online presence. They make sure that every requirement for placement is met so that your business appears on at the top of searches on Google+ Local, Yelp, MerchantCircle.com, CitySearch and 200 other directories. This marketing strategy allows your small business to be right up there with the "big boys" while keeping your budget small. These top sites appear on the very first page of every search engine when searchers are looking for a local business.
3. Graphic Design
They say first impressions are everything. This is never truer than when it comes to advertising your company. You do not want to risk your success on a poorly designed logo that looks like a kindergartener created it or having no logo at all leaving you brandless. The St. Paul Marketing Team ensures that your vision for your business is realized in a dynamic brand logo that represents your professionalism and individuality over and above others.
Avoid going to sites that can create free business cards.  The initial price may be inexpensive, but the price of losing potential customers is priceless. You don't want to your company's brand to be classified as a generic plane Jane or ruin your brand entirely.
Once your design is perfected, St. Paul Marketing Team can create a number of marketing tools to help propel your company into the spotlight. Some of these tools and graphic design include:  ads, coupons, flyers, keyword strategies, articles, brochures, Facebook Fan page, Google Plus business page, blogging graphics, blogging illustrations, CD covers, and websites.
4. Websites
If your company doesn't have a website yet, there's no telling how much business you've already missed out on.  A website exposes your product to countless potential customers who might otherwise never come across your brand.  It builds the needed bridge of "know, like and trust" to your potential customers. The St. Paul Marketing Team can create an interactive company website that captures your vision and portrays your business with an attractive graphic design. Investing in a website is considerably cheaper than using printed advertisement and the reach is exponentially farther. The St. Paul Marketing Team specializes in Merchant Account websites, WordPress Blog websites, and Capture Pages. They can even help you with your copy writing or blogging.
5. Social Media
It's hard to find anyone who doesn't have a Facebook page or Twitter account.  The St. Paul Marketing Team can create a custom pages for your company on any of the social media sites which can link back to your company's website. This increases traffic considerably so that more people are introduced to your product.  With millions of users on these social media sites they can interact with your fan page and your brand will get incredible exposure. This marketing strategy also allows you to connect with customers and potential clients, building the needed "know, like, and trust" for your business.
Don't have time for social media? No problem, the St. Paul Marketing Team can create a campaign for your social media marketing and do it for you.
Whether you're thinking about starting a business or you're already in the process of starting up, there are many activities that you should take advantage of to get the word out about your product or service. Building an online networking presence, increasing visibility online and offline at local business functions can grow your customer base and your potential referral partners. Whichever strategy you decide to use, always follow up and be consistent. There are many activities that the St. Paul Marketing Team can help you take advantage of to get the word out about your product or service.
If you're not sure where to start with your marketing plan or how to reach out to your local community, competitors, customers, and check out the St. Paul Marketing Team at www.StPa.ulMarketingTeam.com
Back To You…
Is your business using any low-cost marketing tools? What other advice can you share with other business owners for marketing? Get creative with your online marketing and get some help. You can do it!
About Our Guest Blogger David Preston: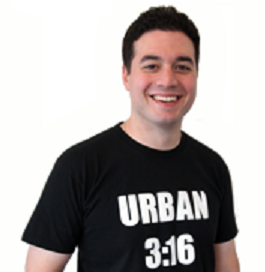 David Preston is a freelance writer, professional blogger, and social media enthusiast. He has been writing useful and informative articles on Business, Finance, and Relationship for over many years now. His blog Topdatingsites.com  focuses on Internet service providers.
Visit David's website:http://www.topdatingsites.com/
Connect with David on Facebook and Google+.
Share and Enjoy:
Posted on December 27, 2012
in Internet Marketing Guest Posts, Local Marketing, Social Media Marketing, Video Marketing
1 Comment
One comment