5 Online Marketing Strategies For Small Level Enterprises 
Do you shop online? If you have a business, do you sell online? It has been found in research studies, that about one-third of consumers across the world shop online i.e. via Internet and these figures are shooting up day-by-day. Most business owners are now selling their products and services online and those who are not selling online, are losing their customers.
However, just having a presence on the web or online is not enough. Every business owner must use effective marketing strategies in order to convey their message about business. In this article, outlines 5 online marketing strategies which will help small business owners attract more visitors to their website.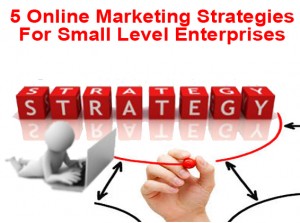 Marketing Strategy #1-Content Marketing
What is content marketing and what are the benefits? Content Marketing is a form of marketing which involves offering quality and relevant information to the users/audience free of charge with the goal of building trust from your audience while you position yourself as an expert in your business niche. To achieve success in content marketing, you must provide content which solves the problems and answers the questions of the users. The content can be in the form of a video, article, blog posts, or vlogs. With content marketing users will come to know that you are an authority of your niche and will provide them the information which is beneficial to them. Therefore, they will return to your website or where ever you are providing the information.
Check out this video on Content Marketing:

Marketing Strategy #2-Local SEO
Do you have a local business where customers are from your area? Most of the online buyers use search engines like Google, Yahoo, Bing to search about products and services they need. Most of the users click on the sites that have higher in search results. Therefore, a high ranking is required to get on the first page. Presently, most of the sites that appear on the first page are branded ones and dominate the unbranded.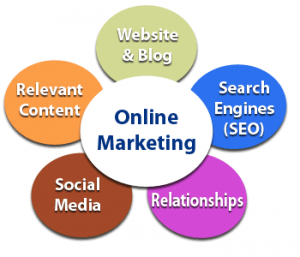 Local SEO is the SEO targets the local areas. Local SEO is chosen when you don't want to promote your business worldwide. For example, if you want to target the localized audience such as Chicago for promoting used cars, then the local users will type in "used cars in Chicago" in the search column rather than the general keyword "used cars". Therefore it is better to target the local keywords.
Marketing Strategy #3-Social Media Marketing
Have you tapped in to the power of using social media? Social media is an effective avenue to interact with your audience and engage with them to build strong relationships. Social media is being used by many brand businesses to promote their businesses. You can also promote your business by delivering your business message on the social networking sites like Facebook, Twitter, Google Plus, and Linked in etc. Create an account on these sites and adopt strategies to build followers.
Marketing Strategy #4-Pay-Per-Click
If you want the quick results, then this is one of the best techniques for you. You can conduct a PPC campaign if you are so impatient that you can't wait for your websites to climb high in search results. Your ads will be displayed on search engines, websites, blogs, etc. However, this is very costly.
Marketing Strategy #5-Reputation Marketing
Generally, the users who do online purchasing, like to buy high quality products and services. Therefore, you must provide them high quality products and services to get 5-star reviews about your business. The more excellent reviews you get on Google Local reviews, the more new customers will be attracted towards your business.
Your Turn…
Have you used an online marketing strategy to help boost your online presence and hence increase your visitors and customers that we haven't listed? Our readers would love to hear about it.  Please share your strategy below.
About Our Guest Blogger Kristine Lise :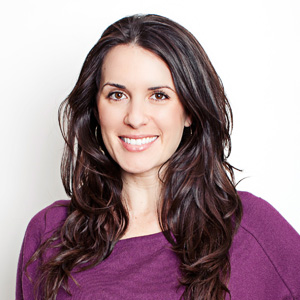 Kristine Lise is an author who is interested in written on SEO/Internet Marketing related topics. She is currently working with SEO Rank Smart, who offers the best SEO Packages to its clients. You can see more of her work on her company site. 
Share and Enjoy:
Posted on August 29, 2013
in Content Marketing, Internet Marketing Guest Posts, Local Marketing
10 Comments
10 Comments