How Long Does It Really Take To Rank?
Ever wished there was a button to push to get your website instantly ranked? Sorry, that is not how ranking works.
How long does it take to rank your business website? Let's imagine you have been working with an SEO or marketing company for two months but have not noticed any improvement in ranking. They guaranteed your website would be ranked #1 within the first 30 days for your keywords. You would be frustrated that you have not seen those outcomes! Yet when you complained, they explained that they added some meta tags and some backlink building. So you are left wondering when all these wonderful promises are going to help get your business website get ranked and what do terms like meta tags and backlinking mean? In this article we will talk about why SEO companies can't guarantee ranking results, why you can't just set up your site and leave, why SEO takes time, variables that influence ranking, and why marketing is an art.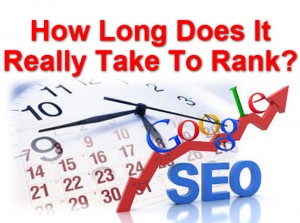 Have You Looked At The SEO Packages And Wondered What They All Mean?
You need to understand what SEO conditions and terms mean; otherwise you may be spending money on a worthless marketing package. True SEO and improving your website takes time, and for valid reasons.  Even with professional help and using the latest top-notch methods, it takes time to improve its ranking. There are companies who will guarantee faster outcomes, those who say they can get you to # 1, or that they can get your website a top ranking within a couple of weeks. The sad fact is, this is just not how it works. Beware and stay away from the companies that guarantee this!
Why Is SEO Similar To Working Out At The Gym?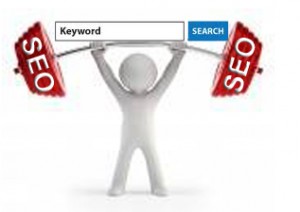 Unless you are offering very unique products or services, or have very few competitors, it will indeed require some time and consistent effort. Great results take time, especially if you are a new business settings things up. Think of someone that is overweight and out of shape. Is going to the gym once or twice going to make them thin and fit? No, they have to do it often and keep doing it consistently. Unless they use a personal trainer who knows how the body works, it will take even longer to get fit and trim.  SEO works the same way!  If you stop your SEO routine, it is the same thing as if you stop eating right or working out.  There will be no positive results! Also, if you first spend the time needed to self educate plus putting SEO into constant consistent use, it will take even longer!  Sorry, but SEO results take time; need an educated strategy, and consistent effort.
Why Does SEO Take Time?
SEO takes time to improve and maintain your present ranking position. It all depends on many variables from thousands of aspects. If all the aspects which are known to effect higher ranking positions are favorably positioned, your web page ranking will go up in the search engines. It is all up to the current (ever changing) algorithms of search engines like Google, Bing, Yahoo, and others. SEO is a long-term continuous technique; it is not a one-time enhanced activity and then abandoned. The search engines are constantly hungry and you have to update your website information constantly. It is just like feeding a baby; it will continue to get hungry again and again. If it doesn't get feed, it will die. The same rule of thumb goes with to ranking your website. Unless you continue to frequently update it with fresh unique content, your rankings will fall and then die.
Which Factors Count?   8 SEO Variable Factors:
SEO Factor #1 – What Is The Age Of Your Domain Name?
Is your website new? If so, how old are the top rated websites you will be competing against? If they are older then it is probably going to take at least a year to catch up, unless your competitors are bad at marketing and backlinking. Chances are they have spent precious effort and energy placing blogs and videos on their website trying to attempt to create fresh and unique content that will help them rank. You will need a good plan, consistent proven effort, and time to catch up. One of the hardest ranking challenges are competing with sites that has been around longer and are also actively competing for ranking. However, it can be done!
SEO Factor #2 – How Often Do You Have Fresh Unique Content?
Most marketers will agree that having lots of original, top quality content is essential. The fresh unique content you put out is what will drive the hungry search engines and visitors to your website. Search engines reward sites that have new fresh content and ignore the ones with common or stale content. Check out our article, "Has Your Social Media Gone Stale?" It will explain why you need to keep feeding the search engines with constant fresh content.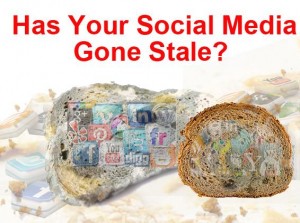 SEO Factor #3 – The Quantity And Relevance Of Your Material
Search engines decide which websites are the best match to explain the keywords placed into the search engines. If your website is about plumbing, it should have articles and videos that are related to explaining plumbing. The competitor that has the best quality and freshest content is the one that Google will rank higher.
SEO Factor #4 – Backlinks Need To Be "Natural Links"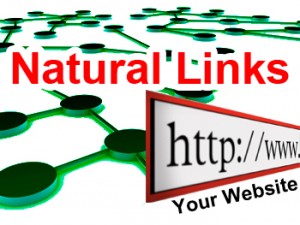 You'll need quality backlinks (links coming from websites with high rankings) to your website to demonstrate to search engines like Google that you are an authority in your niche. You may be thinking "Great! I saw an ad for 10,000 inbound links for $50 – problem solved!" Sorry, but search engines have a lot of requirements for positioning a website, and thousands of methods of keeping you from gaming the system. If your website goes from just a few links to thousands in a short time period it looks suspicious. They will assume that it is not because you have just released an incredibly popular website content that everyone discovered and linked to right away. Search engines like to see "natural links".  If you get too many links in an extremely short time period, search engines may punish your website by dropping you down even lower in their rankings or dropping you completely out of the Google search. This means you can't just buy high quality links and get credit with them. Also, the links should be from top high quality websites that are at least somewhat related to your niche.
SEO Factor #5- The Keywords In Question
Putting keywords in your articles helps your ranking, but watch out for keyword stuffing. (Shoving as many keywords in as possible.) The search engines are looking for keyword stuffing and if you are found doing this, they may be put your website on their black list. It may also turn off humans as your article may look spammy and difficult to read.  If it seems unnatural to place a keyword in a certain part of your article, it probably will be classified as "stuffed".  It is best to just place keywords naturally in the title, first paragraph, meta description, H1,H2,H3 tags, title tags or image tags.
SEO Factor #6 – Your Industry And Competition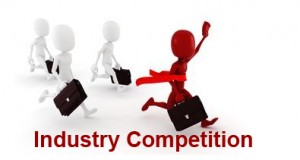 Some industries are highly competitive and a few have little competition. If you want to win the race to the #1 ranking position for your niche, the first thing you need to do is get professional advice for a strategy.  You will need constant fresh content, taking ownership of your very own unique long-tail keywords, to focus on keywords that will drive traffic to your website, and making those keywords uniquely yours (not just on your website but in your niche). The bottom line to winning the ranking competition in a highly competitive market segment is to either out-think your competitors or spend more trying than they do. Reviews on Google Plus stressing your keywords and engaging activities with your customers are also very important.
SEO Factor #7- The Algorithm Of The Search Engines
Ask not what Google can do for you, but what you can do to make your site more attractive and appealing for Google. Search engines such as Google, Bing, and Yahoo are regularly changing their algorithms in an attempt to provide a better assistance for searching and more appropriate searches. SEO strategies are constantly modified. So if you are trying to use SEO for ranking, you must keep up-to-date with the constant changes.  What was popular just a few years ago is now probably banned on sites.
SEO Factor #8 – Certain Items Rank At Different Speeds
- Videos - Depending on your competition, a video can be ranked within a day to a week. This is why I personally love videos.
- Blogging - Keeping your content fresh and unique to attract websites with high ranking links to your website will makes your blogging time well worthwhile. It takes longer for a blog to be noticed and ranked than a video (a minimum of 24 hours) as it has so many variables. Using a keyword as a meta tag and creating interesting unique content which creates buzz and drives scores of new visitors will also help improve the speed.
- Local Directories - Registering in local directories usually takes between 3 and 6 months for search engines to notice.
Once your website starts to climb, your competitors will notice and begin working even harder on their own exposure. Good marketing is an art that needs commitment, practice, and time to devote to continuous analysis and learning.
Back to you…
Have you found some ways to decrease the time it takes to climb up the rankings in the search engines? If so, our readers would love to hear about it. Please comment below.
Share and Enjoy:
3 Comments