7 Reasons Why Your Business Needs Custom Tabs For Your Facebook Fan Page
Is there a magical place where you can introduce your brand to a whole mass of people?
If you answered social media you are correct. To be more specific, it is on Facebook, the number one place where the entire world hangs out. However, to get the true magical power you need customized Facebook Fan Pages with customized tabs completely dedicated to that purpose.  Facebook Custom Tabs for fan pages are an important but easily overlooked tool for enhancing your Facebook Business Pages.  In this post we will discuss 7 reasons why you need to have custom tabs for your Facebook Fan Page.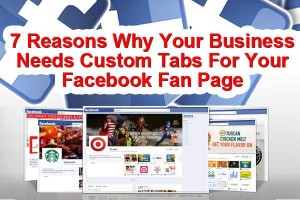 How Can Facebook Fan Pages Help Your Business?
• Connects with an unlimited number of fans.
• Works 24/7 even while you sleep.
• Creates more exposure for your business so customers can find you.
• Gives platforms for discussions where current clients can have input with future prospects.
• Displays videos.
• Displays blogs posts.
• Makes your brand more credible.
• Not only do you stand out from plain Jane fan pages, but it becomes memorable.
How Can You Make Your Brand Stand Out From Your Competitors?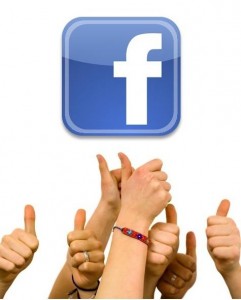 Having a Facebook Fan Page with custom tabs or apps gives your business the major firepower it needs to stand out. Custom tabs can blast you out of the plain Jane dead zone into the remarkable memorable zone. It ups your chances of gettting more likes.
Facebook Fan Page Custom Tabs are also called Apps, but Facebook refers to them as thumbnails or icons Custom Tab Images. Without tabs, your business falls into the dead zone where there is no credibility or trustworthiness.
Here Are 7 Reasons Why Your Business Needs Custom Tabs For Your Facebook Fan Page:
Reason #1 – Places Your Website Inside Of Facebook
Would you like instant sales or recruits? It is now possible with custom tabs.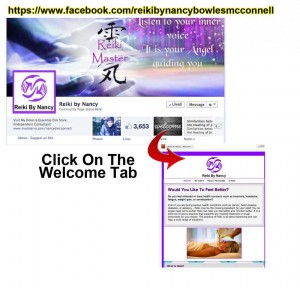 Facebook Tabs are essentially mini web pages that are embedded into your Facebook Timeline for viewers to see more about your product or services. They are great for adding a specific product, point, promotion, blog posts, social media sites, videos, or anything else that adds value and interest to your page. Your fans don't have to leave Facebook to see your website. You can drive immediate traffic to your website. If you have an e-commerce site you can make a custom tab on your website where people can click on a product and purchase it without ever leaving Facebook.
Reason #2 – Gives Your Business A Larger Platform
Are you dreaming of having instant credibility? Instant credibility can now be a reality with custom tabs.
When you want to advertise your business or want to have your business known, you can not do it just by updating a status about it. No, no, no!  You need a bigger or we can say a larger space to let the people know about it completely. Custom tabs can help you in achieving this goal. The more you can display about your company, the more credibility you create for it. You don't want to look like a plain Jane or a generic business do you? Custom tabs give you several more pages to use for your advertisement and can even make your company look bigger than what it is.  You can show them what is in your product or service for them. The more the visitors can see, the more they will know, like, and trust your company. You can control your online reputation and manage it the way you want it managed. Potential customers on your fan page can see other present happy customers talking about your brand through sharing their experiences and them interacting on there.
Reason #3 – Control Power
Would you like to be in control of your business reputation? You have found the power button.
The benefit of getting customizable tabs for a fan page that you have designed helps you be in charge of exactly what you want to display to visitors.  You can set exactly what information or how much of it should be accessible to the visitors. The customizable part helps you to design the way you want your pages represented. It is completely your choice of what sales, updates, promotions, and explanations of benefits and use of your product or services. It lets visitors feel involved by asking questions and getting answers.
Reason #4 – Captures Attention
Are you looking to gain viral visibility? You have now found the place where everything can come together to provide visitors with the total business experience.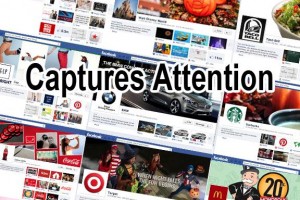 One of the benefits of using custom tabs is that when a visitor clicks one of the links, it opens a new tab to enhance the visitors experience on your fan page. They can select their own multiple choice of tabs to engage and learn more about your product or service. This has the benefit of attracting the minds of visitors by bringing unique and interesting information without irritating them by requiring them to leave Facebook in order to see your website. The longer you keep your visitors engaged on your pages, the more viral visibility you gain.  Branding can make a promotion compelling while allowing you the space needed to tell your complete story.
Reason #5 – MLM & Network Marketers Can Get Business Directly From Facebook Custom Tab Fan Pages
Are you in a MLM or Network marketing company? Here is the ticket to appear to prospects that you are a top leader in your company.
MLM marketers can stand out from their own company's marketer's competition through the use of custom tabs. You can go directly to the replicated site available with their own code number embedded within it without leaving Facebook. You can impress the visitors you are recruiting with the feeling that you are the best upline to choose from, because your fan page custom tab display sets you apart from the other distributors. Through the use of custom tabs taking them to other online pages, slide shows, live chats, polls, quizzes, foursquare customer check-ins, yelp reviews, maps, ability to book appointments online, collect email addresses for emailing fans, their own blog or videos. Visitors can also buy your products or sign up to be a recruit right on your fan page.
Reason #6 – Separates Window Shoppers From Potential Customers
Want to increase visitor engagement time? The mysterious exploration engagement button is not a button, it is offering a multiple choice of tabs.
By having multiple tabs you can increase your visitor's time of engagement actively alive investigating your company so they can get a feel of your brand while not having to hop off Facebook. Your pages will be able to separate or convert those visitors with a true specific interest in knowing more. The curious general public window shoppers can be converted to serious prospects or clients. New clients can set up their business accounts with your individual code number for your company and manage their own account right from Facebook.
Reason #7 – Branding
What is the firepower of your brand identity? You go from average and ordinary to remarkable and memborable with each tab they click on. With your multiply custom tabs on one site they can see and feel your same brand embedded in every tab they click.
Your Facebook custom tab fan pages can describe through images exactly how incredibly professional, modern, and current your service and products are.  The custom tabs or apps can be powerfully branded to match you business identity. If you want your business to stand out and be unique, here is your fire power for identity. This can make the difference between your visitors forgetting your business or remembering it. Your choice – get custom tabs or be ordinary and average (forgettable). Don't be known as a plane Jane with a generic page and brand. If you want to be a top brand leader then you have to do what top brands out there are doing. Give customers a reason to believe you are the best out of your competition.
How Do You Keep Your Fan Page Alive And Interesting?
It is important to make your fan page unique and interesting not just in looks, but also in the posts. You can ask questions, share experiences, post fun things, give updates on products, promotional offers, coupons and more.
Remarkable results won't just happen with an ordinary non-tab fan page. Visitors won't give a LIKE to a generic boring fan page.
Whether you decide to get assistance in setting up your custom tabs on your fan page or you want to do it yourself, having Facebook Fan Page Custom Tabs are extremely an important tool for getting your business exposed and increased.  If this sounds like something you need or want to know more about, or if you have any questions on how to take advantage of online marketing, contact us today, St. Paul Marketing Team, at 651-731-0768 or email us at info@StPaulMarketingTeam.com.
Now It Is Your Turn…
Do you have a Facebook Fan Page with custom tabs? Which tabs do you feel have produced the most results for improving your fan's engagement?  Which tabs did you select on your Facebook Fan Page? What Facebook fan page do you love that uses custom tabs? Share the url for your favorite custom tab fan page so we can all visit it? Feel free to comment below and share your stories and experiences.
Share and Enjoy:
Posted on October 20, 2012
in Social Media Marketing
1 Comment
One comment