Facebook Versus Google Plus: Personal Versus Business Pages 
How Do Personal Profiles Pages Differ From A Brand Page?
Confused on the differences between a personal page versus a business (brand) page? Most of us have been taught the concept of keeping family information private and separated from business news. Whether it's on Facebook, Google Plus, or in regular life, personal and business information should not be mixed for obvious reasons. Next time you are using social media, ask yourself: "Why are you on this page? Do you want to communicate with personal friends or business fans? Who would take your business serious if the business information landed on your profile page?"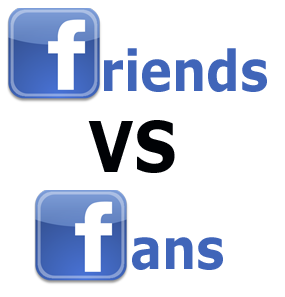 Once people are on your personal profile page they can't leave a message on your wall until you accept them as a friend. If you have your own business page, the chances are high that viewers will treat your business more seriously as compared to the same information if it was presented on your personal profile page. Facebook Fan Pages or Google Plus Business Brand Pages are a terrific way to reach prospects that spend more time online than they do watching television, reading magazines, or newspapers. More and more people are spending their hours on Facebook, and Google Plus is on the rise. If you have a business and don't have a Facebook Fan page or a Google Plus business brand page yet, you are missing out on a FREE advertising opportunity. Both Facebook and Google Plus offer effective strategies for organizations, companies and businesses to improve their online presence. Both social medias offer your business a FREE opportunity to post information called "status updates". They also offer opportunities to share links, photos, etc. that will appear to your friends or fans in their news feed. Google Plus calls their business pages "Brand Pages" while Facebook calls theirs "Fan Pages".
Click On The Video Below To See The Difference between A Facebook Fan Page Versus A Facebook Personal Page:
Facebook: Personal Pages vs. Business Pages. What's The Difference?
Facebook Profile Page
Facebook personal profiles are for people. The people interacting with you on your page are your friends. This page is NOT searchable in search engines. You can have up to 5,000 friends. It's actually against Facebook's terms to use a personal page for business information. You can send messages to one or more friends that go into their inbox. If you visit a personal profile page you'll see buttons at the top: "Add Friend", "Subscribe", or "Message". If you're already friends you'll still see the same buttons, but the "Add Friend" button will just say "Friends". You will need a personal profile on Facebook first before you can create a Facebook Fan Page. Your personal profile must be used to create "Pages".
How Are Facebook Fan Pages Different from Facebook Personal Profiles Pages?
Facebook Fan Pages are for businesses. People on this page that interact with you are your business fans. Usually a Fan Page is more of a one way communication. You are sharing your business news with your business fans and they can comment at will. What makes it great is that Fan Pages are indexed by search engines and you can have unlimited fans. Facebook pages have many capabilities and plug-ins to make the experience even better. From review pages, to custom landing pages, to the ability to run promotions. You will need a minimum of 25 "likes" (fans hitting the "like button") before you can get a vanity URL. This is a custom link that takes people directly to your Facebook Fan Page. Fans who are on the Fan Page, are not aware of who the administrator is unless you specifically tell them in a post or email message. This is a free funnel that points to your website. You can add unlimited photos and videos. More than one person can operate Facebook pages. You can find out which countries your fans come from. Advertisements can be purchased to promote either groups or Pages, but Pages can benefit from social ads that publicize the fans connection between a Page and a specific user.
What Are The Drawbacks Of Facebook?
Facebook doesn't have YouTube, Docs, search engine (for personal pages), news, places, etc. G+ is potentially a one-stop shop. Google+ pages will inevitably be superior, though Facebook has the advantage currently through years of refinement.
Google Plus: Do You Need Another Social Media Site?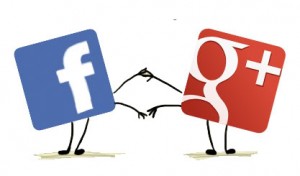 Google+ copied Facebook "lists" (placing people into categories of your own choosing) and then gave it a new name: Google Circles. Circles are a great way to organize your friends and you can "post just to certain circles" which limits the visibility of your posts to other people on your circles. G+ forces you to select which circles you are posting to for every post. You can either type the name of a circle, person, or use a drop-down list. Google + is both innovating and catching on far faster than Facebook did. Just look at how quickly top brands have jumped on Google+ pages knowing that their business information will reach the search engines. Britney Spears is first and fastest Google+ user to reach 1 million followers. Britney Spears requested her followers to tell her what country they are from so she could place them into circles of different countries. Google+ will gain more active users in the coming months and years thanks to all the other Google services that are and will be linked to it. Active users on other Google services like Picasa, Maps, Android, etc will find Google+ to be very beneficial.
Is Google Plus Just Another Facebook Clone?
The benefit of having a Google+ page is that it could have more influence on Google search and SEO. The Google plus pages have the ability to be able to target specific audiences. This is very crucial in terms of niche marketing, which will be important in the future when brands have to target different markets. Brands can bombard certain circles with information that pertains to particular niche markets without annoying other fans in other circles.
You can "Hangout" with your Google+ fans with a live stream from your "Hangout". A "Hangout" is a group of people all interacting together on a video communication. This could allow you to train several people at once, have small webinars, family meetings, etc. This also means receiving live speeches by our president and exclusive performances for certain fans, etc. Celebrities in the future will rely less on TV and mass media and will simply use this functionality to broadcast their messages. Brands pages can be posted in different languages according to the countries they are posting to. Your friends and fans who speak another language can simply click a button to interrupt your message into their language. This is a huge bonus for businesses that not only want a place in Google SERPs but also a place to interact and talk to their customers about day to day specials, issues, and creating excitement.
With your Google+ Page you cannot follow someone unless he/she follows you first. If you remove a person from your Google+ Page, that person is also removed from your Google+ Page's circles as well. When you find a YouTube video that you like, right now, using "Google+ Hangouts", you can watch it serendipity with a shared audience while discussing your reactions and opinions about the video. In "Google Hangouts with extras" you can discuss Google Documents and edit them in real-time while you are "Hanging out" with co-workers or prospective customers. All broadcasted "Google Hangouts" are archived to YouTube for posterity, and can be edited and reshared. Unlike Facebook, Google+ Pages are more forgiving if you make a typo in a post or suddenly decide you don't want people to leave comments or share with others – you can edit the post or change that setting AFTER you've posted. With "Goggle+ Business Pages" you can't just add a bunch of people to circles, they must decide to follow you. Google+ Pages have their very own +1 button which is much like Facebook Fan Pages "Like" Button. However, giving an article, video or picture a +1 on Google+ will put your +1 vote into the search engines, whereas in Facebook placing a vote with a "Like", won't get your vote into the search engines. Google+ Pages can't receive notifications via email, text, or in the Google bar. However, Google+ Pages have special fields that help people find the business' physical location. Presently, Google+ is only allowing one administrator, which makes upkeep cumbersome.
Are Your Social Media Eggs All In One Basket?
Social media is here to stay. While many people favor a certain social media site we can never really assume that are all potential clients belong on it or are using just one site. I recommend using all of your social media sites to drive traffic back to your main website, where business can be conducted. Facebook is definitely consumer oriented, while LinkedIn is more business oriented. G+ for now seems to be between the two, as does Twitter. It is good to have more than one social media player to use to build your brands.
How are you presently communicating with your customers? What tips do you have to share? Please leave them below.
Share and Enjoy:
Posted on December 21, 2011
in Social Media Marketing
Leave a comment