How Can Blogging Help Your Local Business?
Are you a local business owner that is looking for new strategies to get more customers?
If you have a website for your company, the next step to enhance your website and get traffic to it is to establish a blog. What can a blog do? In this article we will discuss how a blog can raise your company's brand, get more traffic to your site, and make your business look like the credible source. If you want a result that can translate into more money and customers then blogging would be beneficial for your business.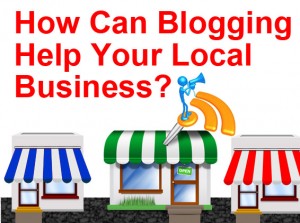 Blogging Reason #1 –

Improved SEO Rank
Do you want more traffic to your site? Do you want more leads? By having rich content on your blog with relevant keywords that people are searching for, it will get more comments, attention, likes, shares, etc. If you had many articles that provided fresh unique content, your blog will rank on page 1 in the search engines. Blogging is a natural way to optimize your site for search engines to get your business found! Your articles could rank for various combinations and get free traffic.  Each new blog post you publish creates another way for prospects to find you. If you were Google looking at dozens of small static websites a thriving blog found on one site could be a huge quality signal, boosting that business blog to the top of the SERPs for many of their primary keywords. The higher your blog appears on the search engines results, the more people will visit your blog.  Which means, more exposure for your business. By adding local keywords you can also target your audience to where you live. By having a blog they are more likely to find you. If you're blogging on a regular basis, there's a good chance that Google will rank you higher in the search results. If they can't find you online, they probably won't buy from you.
Blogging Reason #2 –

Increased Credibility & Authority
Do you want to establish your business as a credible source for a subject matter and the top source for your niche? If your articles are answering the solutions to all the problems they are searching for and your competitors are not, you will look like the credible source. When you have a great looking site that has quality content it adds to the favorable impression ("Yes, we're the best business for …"). It makes them want to stay on the site and read more. By having a blog they are more likely to find you. When you blog, you create new content pages that will show Google you have "fresh" articles and this will also help increase your authority with them.
Blogging Reason #3 –

Builds Social Presence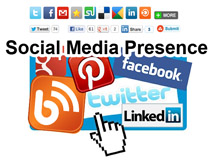 Do you want your business to be found on other social media sites?  People are finding businesses on social media sites. In today's social media world, engagement with your customers is expected and having a blog is essential to market your business.  When you blog you add the ability for people to comment, share your blog posts on Facebook, Twitter, Google+, LinkedIn, and more. This is working smarter not harder as your fans are helping you to market. We are in the era where recommendations from friends are valued highly. The more people that share your blogs, the more your business is being promoted. When they share your posts, those links can turn visits into leads.
Blogging Reason #4 –

Build Trust
Do you want people to know, like, and trust your company? Having a blog can answer questions and be solutions to what they are searching for. What happens when a prospect visits your static website? What is there to set you apart or convince a prospect? If it doesn't standout they will yawn, get bored, and leave your site. When you add a blog on your site, they will discover a wealth of information.
Your blog should have articles with content that solve real problems. They will gain a better understanding of what you are about and what you do. When you educate people they get to know and like you.  This makes your business more credible and they begin to trust you. They can post comments and immediately engage with you. No more yawns, instead they will be more willing to contact you for help over another competitor.
Blogging Reason #5 –

Branding
Do you want more control of your business brand? A business blog can allow you to dictate an image to potential customers. Blogging lets people learn more about you and how you can help others. When you write about what you know, what you are good at, etc. this is great for branding.
The best business blogs add value through fresh content before they begin to sell to their readers. They build a community and educate their readers about their market. The more they feel that they know, like, and trust you, they more they will buy from you.
If you have a business website that is missing a blog, you are also missing out on traffic, rankings, engaging with visitors, and more. Blogging is an essential part of your marketing campaign. Don't skimp out where it counts! Start blogging today and show that you are the expert in your field.
Do you have a business blog that helped expand your business? If so, we would love to hear about it!  Comment below and share with other business owners what your business blog did for your business.
Share and Enjoy: