Social Media Marketing-Building Relationships to Grow Your Business
If you aren't using Social Media Marketing to build your business, I can almost guarantee your competition is!
Now, the key is to understand how to use this method of marketing to build your business effectively. In this short article, I want to highlight a few key points on how to use social media marketing effectively so that you can leverage your time and marketing budget wisely.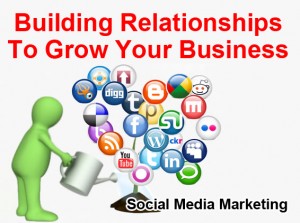 First and foremost, Social Media Marketing is all about building relationships and providing value to your audience. You want to under-promise and over-deliver to your clients and customers by attracting them to your business so that not only will they purchase from you, but they will see you as the "go-to" person that will provide them with what they need and refer others to you.
Key Points:
• Know what your market wants. Provide them with surveys so that they can tell you what their needs are.
• Interact with your target market. When you know what they need, offer a few solutions and see which one(s) they are most likely to invest in.
• All of your Social Media Marketing should be congruent. Your message and theme should always speak to the needs of your target market and provide a solution that will lead them to their desired outcome.
• Create a follow-up system. Make sure that every person you connect with gives you permission to keep them "in the loop" and be sure to update them regularly.
• Find social networks where your target market "hangs out" such as Facebook groups, forum or market-specific social networks.
• Speak their "lingo" and as often as possible, use your market's exact words when engaging in dialogue (online or offline).
• Always give VALUE! Under-promise and over-deliver. Don't be afraid to offer freebies or low-cost products of high value to get people to walk through the "front door."
Keep in mind that these methods work whether you are in an online community, or offline at a networking event. Even if your business is 100% online, these marketing methods will work offline and vice-versa. Most of all don't be afraid to go out of your comfort zone; just master one method before adding another method to your marketing efforts.
One of the most common mistakes people make in Social Media Marketing is turning into a non-stop infomercial. People don't typically like commercials and your marketing should be about providing value than selling something. As you get to know your target market, you can speak to them in a way that will encourage them to buy without you having to sell them anything. Remember Social Media is all about being social. Just be natural in your messages and speak to your clients, customers and business associates in a way that they can relate to. In turn, they will come to you for solutions and you will be ready to help them achieve their desired outcome. It is a win-win for you and your customers.
About Our Guest Blogger Joy Marino: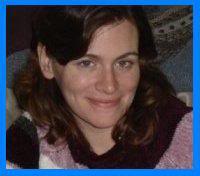 Joy Marino has been involved in Social Media Marketing for over 10 years. Her primary business is in helping Mompreneurs to write their own rules to reach their full potential as both great moms and successful business owners.
Connect with me on my Personal Blog.
Share and Enjoy: