Social Media Marketing: Using Social Media For Businesses
Without a doubt, if you plan to build a business, whether it is online or offline, you should have some type of presence online. To do that, you should develop a presence in social media. Anyone who refuses to do so ends up struggling or may even go bankrupt. Even Coke, Pizza Hut, Oreo and other major companies have strong social media presence. The big guns are doing it and that's huge proof on how using social media for businesses can make a big difference.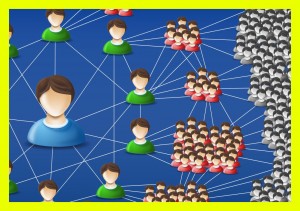 There are many good social media sites out there, but the 3 main ones, in my opinion are Facebook, Twitter and LinkedIn. That's what I'll be talking about today. Using social media for businesses is not hard at all. It may be a bit time consuming at first and it takes a few things to keep in mind to get good and quick results.
It's good to keep in mind that there are many social media sites, but to get results, the same concepts apply.
Tips On Using Social Media For Businesses:
Facebook:
It's a must for anyone online who's trying to build credibility and a brand to be on Facebook. If you're not, then it's not too late to get on. You don't need to be an expert to monetize Facebook. As long as you take time to get a hang of it, you'll feel the power of using social media for businesses with Facebook alone.
• The key is to build relationships - Don't sell to people. They don't get on Facebook to buy. They get on to connect and build relationships. People just hate it when someone tries to spam or sell them something.
• Have a personal profile - It's important to be yourself. Don't lie, pretend or hide. Have a real profile picture with a nice cover photo and fill up your "About Me" and the other important info. Whenever you accept a new friend request, send out a message and introduce yourself.
• Have a Fan Page - It's good to have a nice eye catching profile picture and have a nice cover photo. Provide value, be entertaining, and be social. A Fan Page is a great way to build your brand and credibility. You can also install a capture page so you could generate leads in the process. Consistently share content, comment on other fan pages, and entertain people. Share funny videos, blog posts, articles, and make status updates. You'll gain a massive following and get way more engagement doing this.
• Have a group - It's a great way to stay in touch with our community. A group is where everyone interacts and shares value. What I did is created a group where everyone in the same company as I am in is added.  We share our blog posts and the community will comment on share each other's posts for more exposure. Build a good cause and people will thank and recognize you for it.
• Advertise - Facebook is a great place to advertise. It's become a great advantage for businesses and home business owners to advertise on Facebook. You can use your fan page and get likes and leads or use a custom capture page just for leads. Again, your offer should not be about selling. Instead, let people know how you can help them and what they will get if they opt-in. It would be nice to give something for free like an e-book or a bootcamp series.
You may be saying "that's it?". Well… yeah. It doesn't take much to start making money. It just takes a bit of time. Some people get impatient and fail, some don't. It's all up to you.
Like I said "Using social media for businesses is not hard at all."
For Twitter:
This won't be as long as Facebook. Once you here doing business with Twitter you may be thinking "oh crap I need 5000 or more followers and I'll be a millionaire." Sorry, but that's not true. Quantity cannot be compared to laser-targeted quality. If you're a celebrity, than the more followers, the better, but if you're just an online marketer, you can have 5000 followers but they don't even care or know you. It's better to have 100 laser-targeted fans who know and respect you. This doesn't mean you shouldn't get followers though. You can get laser-targeted quality followers at Twellow.com. Just sign up and make an account and follow away. Once you have followers, share valuable content, spend at least 20-30 minutes reading other people's content, retweet and thank them. Just like Facebook, be entertaining, social and informative.
As always, anyone using social media for businesses, it's a must to be a real person. Always have a profile picture, your short bio, and your website.
For LinkedIn:
You don't have to be in a suit to look good on LinkedIn. Just be yourself. Fill out your profile with your information and again, have a real picture of you. Whenever you get a new invitation to connect, send out a short message, and introduce yourself. Not many do this on LinkedIn so people will get surprised and will most likely build a good first impression on you. Join certain groups that are within your niche. Make friends and interact in those groups. The more you do this, the more exposure you will get and the more people will trust you. Also just like any other social network, share valuable content.
It's always a "MUST" to be informative, entertaining and social. That's what drives people to share the content around. That's where the power of using social media for businesses will start showing.
Here's a quick video from Gary Vaynerchuck about using social media for businesses. It's powerful, people. Keep that in mind.

There you go. Using social media for businesses is not hard to do. In fact, all it takes to become a social media icon is to master the basics and consistently apply them to gain credibility, trust, rapport and a following.
About Our Guest Blogger Pj Zafra: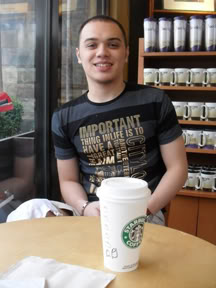 I'm Pj Zafra. I'm a 20-year-old full-time online marketer. I decided to screw college and pursue something more meaningful in my life and that is to pursue my passions. Best decision ever! I partnered up with my Dad and we came to form "The Zafra Group". This is my 1st year marketing online. I'm living and loving every second of it! 
Make sure you drop by and check out our website http://www.PeteZafra.com 
Connnect with me on Facebook, Facebook Fan Page, Youtube, Linkedin, and Google Plus
Share and Enjoy: