The Hashtag Competition Is Now On
Looking for a new "free" way to attract more fans to your Facebook Fan page? Do you want to increase social engagement? Facebook is helping you get fans and more engagements with their new feature.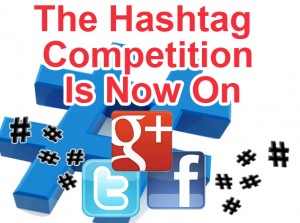 Facebook is now proudly offering hashtags like on Twitter or Google Plus. Do you know what a hashtag is? In this article we will talk about what a hashtag is, how to use it, and why social sites are competing for hashtag power.
What Is A Hashtag?
A hashtag is the pound symbol in front of a word (#word). It may seem like just a little feature, but this symbol can be very powerful.
The purpose of the hashtag is that it makes what you state in your posts after the symbol more powerful. When you use hashtags your words become clickable and it will reach many others with the same interest.  Your hashtag phrase is filed away to increase following future public conversations on a certain subject or event brought up by a hashtag search. When you click on a hashtag it will bring up posts of other subjects tagged with the same hashtag phrase. You can even post directly from the hashtag feed. This allows you to add context to your post to show readers its digital expression is part of a larger subject, event, or real-time conversation.
Hashtags On Twitter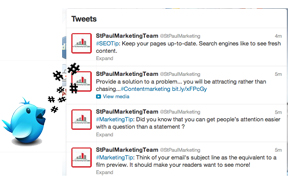 Twitter will no longer be the king of hashtags! If there is a real-time big event going on, people are use to relying to Twitter to follow the hashtags of huge events like an earthquake or a bombing that's going on "right now" and see the conversations going on about it. Also, commenting on games and programs on TV is a very important factor in the social site's value. You just put the #subject in the search. People discuss events in real-time with total strangers from all over the world. This new competing hashtag feature on Facebook will cause Twitter to lose some "right now" hashtag power. People may just stay on Facebook with their own Facebook hashtags discussing real-time events with strangers.
Hashtags On Google+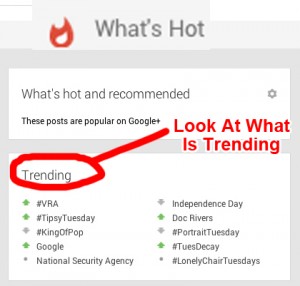 Are hashtags on Google+? On Google Plus there's a section that has what's trending.  Hashtags are used the same way that it used on Twitter.  You can find things in the Google+ search by just typing in the hashtag that you are searching for and up will come posts that contain that hashtag. Google Plus is also starting to post up automatic hashtags.
Hashtags On Facebook
Why is this so exciting for Facebook users? For Facebook fan pages, hashtags is going to be very useful and powerful feature. This will be a free way to attract and reach more fans through their interests and get more exposure. By using hashtags in your posts, you will be able to totally brand yourself by taking a stand in current event conversations, highlighting certain content, and grabbing new fans that have similar "feelings" or "reactions" on subjects through engaging with them on the current topic. This will be a great new way to reach a bigger audience to attract more fans.
This is also a new huge opportunity for content marketers to find more potential customers. To presently get your content distributed and more exposure out beyond your present connections requires advertising dollars. To bump up your reach beyond your present network free of advertising charges is a true dream that has just come true!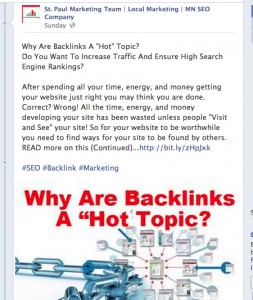 It is also a new source for Facebook to collect even more data about users – your interests, reactions and feelings. This will create a new source of targeting more advertising dollars. Right now Facebook  hashtags are for web users only, but once it gets to mobile users, it should set brands on fire.
Why The Hashtag Competition?
What advantage does the hashtag bring to social sites? Social sites are competing for the amount of time they keep you on their site. This is why the sites encourage engagements and clicking onto other sites while still on their site. This gives them the proven power to charge you more for your advertising.
What Not To Do With #'s
Although it is going to be very tempting to use this new hashtag power more and more on Facebook, be sure not to over use it. You don't want to turn people off through over use of it.
Back To You…
Do you think Facebbok will be able to get the market share for real-time event content away from Twitter? Will the privacy settings on Facebook prevent the total public from seeing your hashtags? How do you think Google+ will fit into this new competition? Let us know your opinions in the space below.
Share and Enjoy:
Posted on June 25, 2013
in Social Media Marketing
Leave a comment