Video Marketing: Beefing Up Your Social Media Campaign
Are you looking for ways to beef up your video marketing?
Video marketing can effectively help you towards catching someone's attention and engaging them for a period of time. In this article we will talk about 7 tips that should prove helpful to beefing up your social media campaign.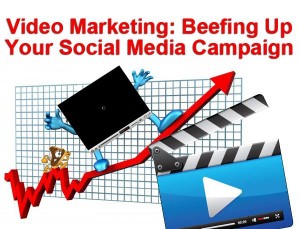 Videos are the quickest way of gaining their trust, which can convert your audience into long-term subscribers. If you are looking for ways for using videos towards marketing your business then here are 7 beefy tips, which should prove helpful.
Tip # 1 – Be Natural With The Script
People should not appear on camera as if they had memorized their lines or are reading it from the script. Script presentations must be very human and flow naturally and should not appear stiff or awkward. Your script must contain some boundary and structure, which can convey exactly what you want to put across. Practice from the script and once you are comfortable, then you can put the script aside and carry on naturally.
Tip # 2 – Have A Solid Strategy
While marketing your video it is important that your content has substance with a goal to achieve. Always have a strategy, which keeps in mind the type of audience you want to target. There has to be a specific purpose in your content otherwise it will just be a wasted effort.
Tip # 3 – Keep Your Presentation Simple
It is all very well to go extravagant while producing the video but that may not produce the right result. The key factor of your presentation is the message content and positioning of your brand. Therefore, stick to simple ways if you do not have the capabilities beyond that.
Tip # 4 – The Right Storyline
Having your video with the right story line is the fun aspect as it is the time when you sit back to become an audience.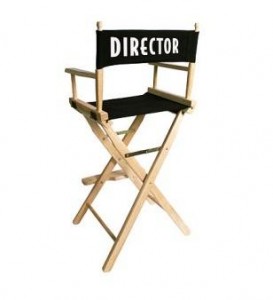 You can have a clearer perspective by sitting in the viewers' chair as you can see the flaws while you work on it. Besides, the viewers will be more impressed if your video unfolds with a proper storyline.
Tip #5 – Keep It Precise
If your video presentation goes on and on, the attention span of your audience is bound to shift. If your video is too long, then divide it into two parts and cut down where it gets boring. Make your video piece short and precise while beefing it up with something that will catch the audience's attention.
Tip #6 – Flexibility Is The Key
Always plan ahead of time and make sure that you are flexible when the time comes around. This is because what you conjure up in your mind may not be the case in reality when you are in the set of your scenes. Therefore, you will have to help yourself in making the setting as you had imagined it. You will also have to take into account the weather and have a support setting should inclement weather hit your shooting.
Tip #7 – Strong Title And Consistence In Your Message
Having a catchy headline is bound to attract the attention of others. The headline must give a hint of the message which should be consistent through out. You need to give quality and value to your audience and focus on the message.
Finally, your presentation will become more receptive to your audience if you are able to disseminate the message well.
If you have video marketing tips you would like to add, we would love to hear them. Please comment below.
About Our Guest Blogger Diana Maria: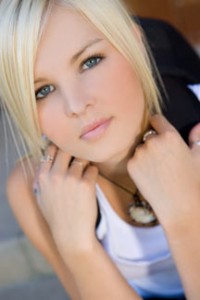 Diana Maria is a blogger by profession. She loves writing, reading, and travelling. Beside this she is fond of luxury cars and wishes to own one day a  Dodge Ram SRT-10.
Visit Diana's websites: http://www.bornrich.com/dodge-ram-srt-10.html.
Connect with her on Facebook, and Twitter.  
Share and Enjoy: