Why Having Your Local Business Page On Google+ Is A Must?
What's New In Google's Latest Social Media Network- Google Plus?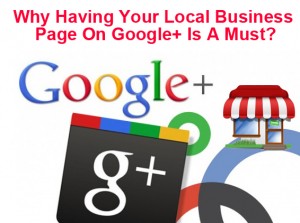 Google Plus is Google's new social media network that is the "newcomer" to the social media world. Google Plus launched their "Local Business Pages" on Monday, November 7th, 2011. This is a great opportunity for businesses to establish and build stronger relationships with their Google+ social network fans, promote their brands and instill brand loyalty. This is another place to interact with your fans and increase your SEO with the videos and the links you post. You can create a Page for the following categories: Local Business, Local Place, Institution, Organization, Product, Brand, Sports, or Entertainment. For instance, if you are targeting a local area such as marketing in St. Paul, you now have a new source of FREE targeted advertising.
The business page looks like the Google+ personal profile, but there is a business name instead of a human name, and a logo instead of a personal profile picture. The circles it comes with are: Team Members, VIPs, Customers, and Following.
You can customize more circles just like the personal account. You can list your website and provide relevant links.
How Can You Focus On Your Target Audience?
Fans can add you to their circles and +1 your posts. Unlike the personal profile you have to wait till your fans add you to their circles first. Then you can put them into one of your circles. This allows the business to show fans they are a trusted business with a social endorsement of so many +1′s. This alone carries a ton of social media marketing weight. What makes this page so great is the feature of creating your own circles so when you post something, it will only go to the circles you want to send it to.
How Can You Search For A Local Business Page Or Product?
The Direct Connect Tool lets Google+ members search for a page using the "+" prefix. For example, type in +St. Paul Marketing Team and up pops the St. Paul Marketing Team Goggle+ Business Page.
What Is The Surprising Power Of Google+?
The advantage that this page has over Facebook is with the circles. You can target who gets certain posts. This means you can target your audience by whatever you create and place in the circles. For instance, if you want to target cities, languages, etc. you can create a target audience in a circle and send to that circle. This allows your business to target and send an ad FREE to any circle you create. So if a business has a sale on Saturday in Boston they can just send the message to fans in Boston. Fans that are not in the circle they select to post to will only see information relevant to them.
How Do You Set Up Your Google+ Business Page?
The video below explains how to set up your Google+ Business Page. However, before getting started you will need to have your business logo ready to upload. Also, be aware that the person who sets up your business page must be a Google+ member already and will automatically become the manager of your Google+ Business Page.
Click On The Video Below To Guide You In Setting Up Your Own Business Page On Google Plus.
This is the link to set up your Google plus page ==> https://plus.google.com/u/0/pages/create
Click On The Video Below To See How To Login To Your Google+ Business Page:
How Can You Customize Your Business Profile?
On the top left side of your navigation bar, select the icon – Profile. Click the – About tab. Next select – Edit Profile. There appears a red bar guiding you to edit different parts of your profile. You can upload a photo or have someone design something to make your branded cover. You can add hours of operation and optimize your introduction hyper-linking important keywords to your business website.
Share and Enjoy:
Posted on November 9, 2011
in Social Media Marketing
Leave a comment