Your Tween And Facebook: The New Frontier? 
Did you know that Facebook is now considering allowing younger users on the social networking site?


Facebook's previous 13 year age limit may not hold for long! This is being brought on by the influx of tweens and even younger children who are already a part of Facebook. Realizing the need to take into account the little ones, Facebook is looking into measures that can be taken to let them have accounts while ensuring that they stay relatively safe.  The tween presence on cell phones, computers and mainly the Internet leaves them open to a world of problems. This new revelation has left many wondering just what would happen if tweens were allowed on the social platform.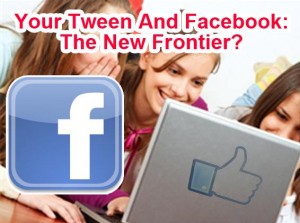 To Be Or Not To Be 


Facebook legally allowing minors on their domain has to be coupled with some effort which allows for greater control in the hands of the parents of the children in question, and Facebook realizes this. Parents will most likely be able to link the accounts of their children with those of their own. For most of us, being on Facebook is no longer a matter of choice. This could potentially eliminate the need for Internet and parental control software or PC monitoring software which many parents have to resort to since they need to make sure that their kids are safe while they're away.
The Ins And Outs
Parents would have a say in who their child can add to their list of friends, and which apps they're accessing as well. No other details are out as yet, but if these are the only measures, then they're not nearly enough. Some critics think this is starting to look as though Facebook is playing a double edged game, something akin to having one's cake and eating it too soon. The situation, since it would appear that it's trying to rope in more users so that it can only further its own data mining goals, seems to be a questionable one if not outright odd.
It's All About The Money

Consumer groups are also waking from their slumber and pushing forth the idea that not all will remain well since Facebook's advert obsession is likely to transcend to this new age group that it's trying to add– or recognize since we know they are already there. Many are wondering just exactly what kids will be subjected to in the name of targeted ads …and if there's going to be a control switch which parents can flip in case they don't want their kids exposed to such madness. Currently parents have been unable to separate their tweens from Facebook, so accounts with greater parental control sound like a great idea. However, unless we can be sure of the outcome, playing the under 13 game isn't really a good idea.
It's no joke that the social media giant has managed to intertwine itself into almost every aspect of the Gen Y side of things. Gen Z on the other hand is an altogether different ball game. It wouldn't be exaggeration to say that Facebook is like a black hole, where once you get sucked in, the likelihood of you getting out of it has an inverse relationship with the number of people in your friends list. It's no different for tweens.
Let's Hear Your Opinion
Do you feel Facebook should be stopped from allowing the little ones to be on it? Do you feel this is a great idea for the little ones? Speak now before it happens or forever hold your peace! Have a say in the future of our children by placing you comments below.
About Our Guest Blogger Natalia David :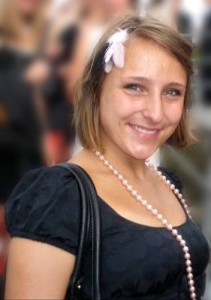 Natalia David love to blog and has become a reliable name in the sphere of Technology writers. Her work revolving around technology news, reviews etc. has earned her great recognition from readers who appreciate it for keeping them up to date with the latest happenings.
Connect with her on Facebook, Google+, and Twitter.
Share and Enjoy: