4 Vital Ways To Improve Your Search Engine Rankings
Why Do You Need To Improve Your Search Engine Rankings?
The Internet has apparently become the biggest database of all. Now data whether it is articles, songs, and movies are being added to the digital database at an extremely faster rate. It is tough to compete in the indexing and ranking of this digital information. As we all know people won't look further than first two pages for a particular keyword, so it's only plausible to improve your search engine ranking.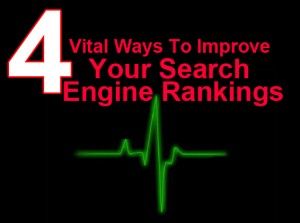 What Are The 4 Ways To Improve Your Search Engine Rankings?
We have taken the liberty to outline 4 methods to boost up your search engine rankings. Just follow our lead one by one as we take you through a recipe for success. By following our lead you can achieve measurable results and considerable success.
1.    Advertising
The search engines operate on a principle that is same to the advertising based model. Produce great content for the audience and sell that demographic to the advertising website. By clicking the "submit URL link" you can submit links to multiple search engines and social bookmarking sites. It is a very simple process and time consuming too. To do that easily you have the availability of websites that would do the exact same task for you for instance digg.com and stumbleupon.com. Some of these websites are providing this service for free while others are charging a fee for it. Some reaps the advertising revenue. But you are only concerned with advertising on the top ten search engines. The others are not your concern.
2.    Paid Submission Services
The smaller companies may be hesitant to use the paid submission services but it will only work in their favor. It is important to be aware of the current trends prevailing in the market and updating your search engine requirements according to it. The consumers remain happy with the results obtained and so do you. It gives the company a competitive edge over their counterparts. With paid submission, you can get your page indexed more quickly. This method is effective and fast. Everything comes at a price is the moral here.
3.    The Spider's Intricate Web
What are spiders? These are search engine programs that crawl all through the worldwide web and document data. Spider will record particular specific words and determine its page rank and index it. It's a complicated procedure. For example if one word is used five times in a website, whereas it is used eleven times on another website then the second website will have a higher page rank. Spider is a very complex program and does thorough and extensive work. Some expert tricksters use keywords extensively on the white background to increase page rank. Spiders do take it in consideration. But you can get banned if caught. Even the images can be named as keywords to increase page rank.
4.    The Meta Tags And Its Role
There are two kinds of Meta tags.
-          Meta description tags
-          Meta keyword tags
It's a small teaser to the website given below the title. But making tags appealing and attractive is a thing of the past.
In the late 1990's, spiders used titles given at the front page to gain insight to the website. It can be any website. That isn't the case any more. Website owners used Meta tags misleadingly so they decreased in popularity with passage of time and no longer play a vital role in ranking and indexing. Now backlinks have acquired more importance. Google no longer uses Meta tags for indexing.
About Our Guest Blogger Susan Hannan: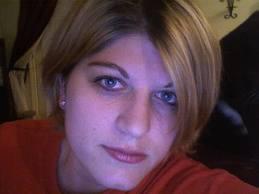 I am Susan Hannan from Exams key.  Looking for Exams key exam assistance? Let's take benefit of Exams key self-paced Cisco CCNP Certification training material and clear your IT certification on first try.
Visit Susan's websites: http://www.examskey.com/ and http://www.examskey.com/ccnp-certification.html
Connect with her on Facebook and Google+.
Share and Enjoy: