How Link Building Is An Important Factor For SEO
What Are The Main Fundamental Ingredients Of A Cost-effective And Successful Search Engine Optimization Campaign?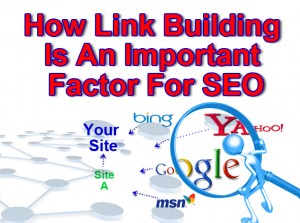 It is a mixture of techniques and skills that helps in link building. SEO link building has become one of the most significant factors in the ranking of websites online. When you add keywords with well written content you will have enhanced your website. It makes your website more accessible to search engines. Link building is another technique that helps in accomplishing good page ranking.
Why Are Backlinks An Important Role In SEO?
Link building falls under off-page optimization where you can not control the backlinks to your site. This means you don't have control over who decides to link back to your website. Backlinks are important because Google views a website as worthwhile when others link to your site. The quantity and quality of backlinks factors are: freshness, quality of the contents of the site, and its distribution. There are numerous methods of link building that provide benefits on various terms. It is worth your time and money to start with high-value inbound links that will count more than your efforts.
What Is Link Building? How Do You Get External Links Back To Your Website? Check Out This Video Below On Link Building:


How Using Relevant Keywords Improves Your Website Visibility
Basically, link building means constructing backlinks to your site that will help your site to index better and faster with search engines like Bing, Google, and Yahoo. Moreover, the contents present in the link should be relevant to the topic and its associated keywords. Your website will be able to generate higher traffic with creating more backlinks. This is why it is very important for your website visibility and SEO campaign to have high quality baclinks.
What Is A Quality backlink? Check Out This Video To Find Out More:
Why Is Quality Link Building More Important Than Quantity?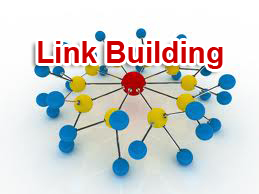 The quality of the links is very imperative which refers to the websites and directories that are linking back to your website. Links submitted to popular and credible website directories give out greater rankings when compared to linking to ordinary blogs and websites. Consequently, search engine bots show links presented to related websites. The term bot is referred to as an algorithm of search engines that help to filter content and give out useful search results.
Link Building To Popular Search Engine Websites
The concept of link building is easy but the inflated difficult part is search engines do not give importance to links that have been unnaturally produced. They instead favor links acquired from well-known and quality websites (e.g. Gizmo Watch and Cellphonebeat). Search engines have the knack to recognize connecting a blog comment and a website link in any content or article.
Why Should You Keep Your Website's Content Fresh?
It is necessary to produce quality and fresh content to gain high web traffic. Ultimately, the content you produce are read by people and they are the ones linking to you. Posting original, fresh, authoritative content on a regular basis will build your brand and site with visitors. When you answer questions it will encourage more people to come back for more fresh content and solutions. The quality of fresh and interesting content you post will encourage readers to share with others via social media, bookmarking sites, or word of mouth.
Link building is an important branch of SEO that can not be overlooked. To achieve success in SEO technique you need to stay patient, build link rights/authority, and then you can watch your website climb up to the top of the search engines with each quality link.
What other link building techniques do you use? What have you tried that works?
About Our Guest Blogger Brianne Walter:
Brianne Walter is a freelance blogger who is passionate about writing. She frequently writes on Technology, SEO, marketing, and social media related topics.
Visit Brianne's websites:Gizmo Watch and Cellphonebeat
Connect with her on Facebook, Google+, and Twitter.
Share and Enjoy: