How To Use SEO Keywords
What does it mean to use keywords for SEO?
When optimizing your site the first thing you need to think about is "what are the keywords for which I want to be found?" Choosing the best keywords can help you generate more traffic.
Books, blogs, research papers and custom essays are written about it but we decided to make a short but informative review on this topic.
You need to create web pages optimized for each keyword so that those pages appear first in the search engine results, and to provide information that the visitor requires. If you bring visitors to your site, but you do not give them what they want, they will go away. It wastes your time and theirs.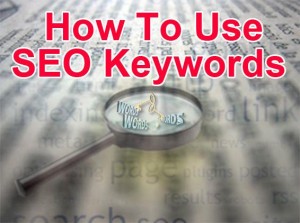 When Google Likes Keywords
Google favors sites that have the exact keywords in their title tag, description tags, and finally in the body of the text, so this is how you have to use your SEO keywords. This classification is used to prevent pages being ranked in the top results only because the search terms are present, perhaps once, somewhere hidden in the page.
This would be unfair on the user and the other websites. This is why Google likes your keywords to be spread around your description tag (Meta tag), title tag, and web content (body of the text). The logic is that if someone searches for "Was George Bush Jr. just an April Fool's joke that went too far", the information that the user finds, will most likely be a site that deals with this argument, and not an unrelated site because some fool sneaked 10 keywords into the webpage's background colors.
Where The Keywords Should Be?
Someone who has been ranked highly for a keyword on his or her page without the word being in the title tag or description may have not deliberately tried to be positioned for that word. This happens sometimes when Google thinks that the site answers the users search term adequately.
Although this is nice of them, you should remember that if you properly position your SEO keyword in the right place, you wil be able to knock them off the top spot in no time.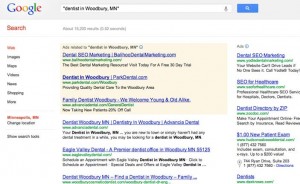 Search for your keyword by placing your keyword in quotation marks, this search shows sites that have the exact phrase in their popular tags. These pages are your real SEO keyword competitors. In your search engine results, you will see how many pages are displayed for that keyword.
Everybody agrees on the fact that keywords with less than 20,000 pages are easy to beat with little work, if it is over 100,000 you really need to apply yourself to get to the first page.
Search Volume Of The Keywords
Search for and use keywords with a low search volume and low competition, but you should also remember to make a compromise between research and competition, it is useless to play for an easy word that is searched for twice day, when with a little more work you can play for a word with 30 searches per day. In other words, getting to the top spot with a keyword that has little competition is easy, but if the keyword is rarely searched for then what is the point?
About SEO-Quake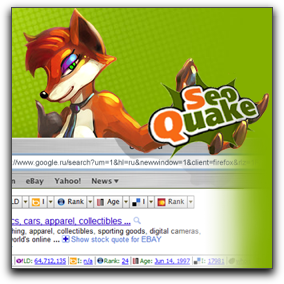 Once you have chosen your keywords that meet these criteria, you should check again the competition for the first page, but this time you should use a Firefox browser. You should also download the plug-in SEO-Quake here.
To install the plug-in simply download it and click on it (virus check it first). Follow any instructions it gives. The installer starts, click "Add to Firefox", then click on "install now" and at the end, restart Firefox.
When the icon in the bottom right of your browser is green and orange, (not gray) it is active; you just have to click with the left button to turn it off during normal navigation. The default setting is "on request", that means it collects data only when you ask.
If it is always active – you may be banned from some sites for abuse (your IP address blocked) because the plug-in does a lot of queries to collect the data and many servers and search engines do not like too many questions (translation – they don't want you mining too much information).
With this plug-in you will have lots of information about all the sites you visit. It will help you to create your own custom SEO keyword strategy. You will be able to better judge the impact of where you put your keywords and how you use them. The bar at the top of the page can help you in ascending or descending all of sites based on retrieved data (e.g. PageRank best to worst).
What tips have you experienced bloggers have on keywords? Share with us your tips and thoughts below.
About Our Guest Blogger Sonia Jackson: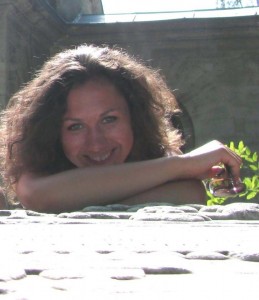 My name is Sonia Jackson. I represent the web-site http://www.custom-essay-writing.org. We'll help you to solve all problems with writing different essays and research papers in a short time; we'll answer all your questions and give you useful advices.
Visit Sonias's websites: http://www.custom-essay-writing.org. and  http://www.writing-research-papers.org
Connect with Sonia on Facebook and Google+
Share and Enjoy:
Posted on September 26, 2012
in Internet Marketing Guest Posts, Search Engine Optimization
2 Comments
2 Comments