How Will Google's HummingBird Algorithm Affect Online Marketing?

What is the new HummingBird algorithm?

Have you heard about the new algorithm yet? When Google celebrated its 15th birthday this last Fall they announced their new algorithm called the "HummingBird".  What is it and what should you look out for? This new algorithm is all about upgrading the quality and speed of search results.  In this article we will discuss the update changes, how it affects the SEO world, ranking, and online marketing.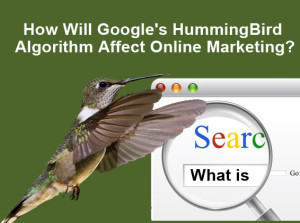 Does Each Of The Major Changes In Google's Algorithms Have Names?

Yes, we all know that Google updates its search engine algorithms rather often, and the number of the updates within a year may reach several hundred. Of course, the changes that arise from the updates are very small and hardly detectable, and in some cases the users are totally unaware about them. On the other hand, Google makes sure that its most large and tangible algorithm changes have their own names.
What Does Google HummingBird Change And What Does This Change For Online Marketers?

The big change is in the deciding by a new algorithm which data will be used for the information given from the search. Here are 4 changes with this new update:
1.  Understand Human Conversation Queries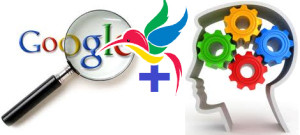 The old method of putting in a few keywords will be as effective for a search. HummingBird want to understand human conversations. Variations of keywords are what is going to be searched for. So when people are searching for an answer to a question, your answer will more likely be chosen to appear in the search results.
2. Content Writing Needs To Answer The 5 W's



HummingBird is asking Google to go deeper into variations in your keywords according to the big 5 W questions – who, what, when, where, why. This means your content now needs to answer entire questions and details for those 5 W's.
3. Keywords Are Less Important And Questions Are More Important



What would you ask a real person not a computer? This is what the new HummingBird algorithm wants -  to humanize questions and statements. What are you really looking for?
4. Semantic Search



The Hummingbird's update also adds a special tool for comparison when you need to compare two similar products.  Google's goal is to provide its users with a well-organized set of data that gives thorough information on the inquiries made. What drives search from now on due to this huge change is semantics. A redesign and a update of Google Search for mobile devices was also made, which is due to the fact that there were iOS and iPad updates also expected.  Increasing social interaction by having your content answer those big 5 W's as an authority so the result will increase the likelihood of even more social interaction which will keep you on the computer even longer is very important.
What Were The Major Recent Algorithm Updates?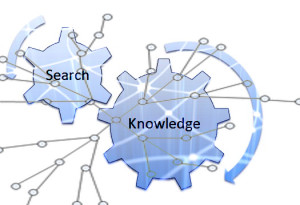 Such algorithm updates were the "Panda" and the "Penguin" that we all know pretty well, and which purpose was to decrease the number of low-quality websites and web content in the search results of the search engine machines. The most serious change in Google algorithm before the HummingBird update was in June 2013 and is called "Caffeine". This helped Google give users faster results by redoing web indexing. Other Google updates are "Universal Search" and "Search Plus Your World".
Do These Past Updates Still Matter?

Yes, past updates matter when it come to online marketing. Quality content and pagerank is still important and is like the guts of Google's HummingBird. What's new is changing the search results by making their answers more human.
What Qualities Do Real Humming Birds Have That Led To Their Choosing To Name This Algorithm After Them?

The name of the new update of the search engine machines was not randomly chosen. Just like the real humming bird is well-known for its precision and speed, which is also the main purpose of Google. Google managers are claiming that after the HummingBird update, the search engine will become faster and more exact in its results.
Was The HummingBird The Next Step Logical After Google's Knowledge Graph?

Yes, although Google announced the latest update of its algorithm on its birthday, the whole process started about a month earlier. The HummingBird update expands the use of Google Knowledge Graph, which was launched last year as a way to help the search engine to understand the relationship between different concepts, rather than just to detect keyword matches. Knowledge Graph structures the data found when a certain keyword is searched for. After all, data doesn't have to be contained in only one website or document, but may be found in different sources.

How Does HummingBird Help The Knowledge Graph?

Moreover, the HummingBird update expands the use of Knowledge Graph in order to give the search engine machine the opportunity to provide its users with the best answers to inquiries that do not have simple answers only. That is exactly why Amit Singhal, who is the Senior Vice President and Software Engineer in Google Search gave an example with his blog post connected with a search such as "tell me about artists impressionists". This is an example of a search that has no parameters and there is an enormous range of relevant facts.
That is exactly why Google has put so much effort in their HummingBird update. Knowledge Graph is supposed to help Google understand also when a subsequent search is connected with a previous one, instead of considering your inquiries as separate and unrelated ones.
So, when we are thinking about the future, there is nothing else to expect from the world's largest and most famous search engine but to continue its efforts to facilitate its consumers by updating and improving its search options.
Back To You…

If you have had experiences of liking or disliking the changes of how HummingBird affects the new search? If you understand how to use cleaver keyword combinations for ranking, please share with our readers below.
About Our Guest Blogger Jane Mires: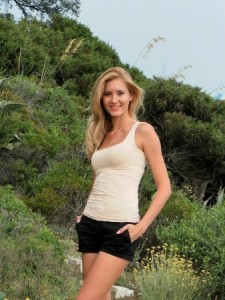 Jane Mires is a writer and web enthusiast. She works as a designer at House Cleaners South Kensignton.
Connect with Jane on
Google+

.
Share and Enjoy:
3 Comments