St. Paul Marketing Team's Videos
Videos| Video Marketing | Marketing St. Paul helps you stand out from the crowd!
In order to view the details and prices of the St. Paul Marketing Team's Services you must be a client. If you have any questions on how to take advantage of online marketing contact us today, St. Paul Marketing Team 651-731-0768 or email us if you have any questions.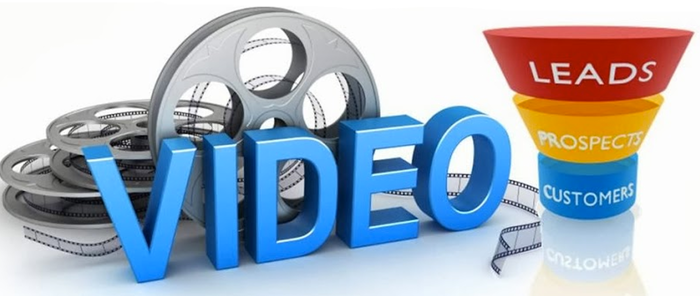 St. Paul Marketing Team's Videos
We Specialize in: Video Creations, Video Enhancement Services, and Live Video Shooting.
What Is This?
Do you want to be "Found" where your prospects hangout?  We create videos (video marketing) for your business and place them where they get "Found" by people who are searching for what you do. Times have changed and people rarely look at TV ads (Tivo lets you skip them), yellow pages, newspapers and magazines. The Internet is where they now hang out. Videos also save you money on your advertising compared to using Google Adwords, Yahoo, MSN paid advertising or Facebook ads. The areas circled below are paid ads.
Your video can be placed in this white organic section for FREE! Not only are videos more cost effective than pay per click ads, they have a higher conversion rate. You can build customers trust as they become familiar with you and your business before meeting you. When targeted customers are searching, we make your business come up over and over until it knocks your competitors out of the competition. Videos build a brand awareness of your company, your products/services, and are so compelling that they may market themselves.
We can either shoot a video for you or we can edit and enhance your own video. Our videos are shot on location in Minnesota (Twin Cities metro area). We offer: research, copywriting, editing, YouTube registration, YouTube tagging, and keywords. We customize your video with transitions, music, and graphics needed to give it a "Hollywood sparkle". We also offer placing videos for you on articles, blogs, directories, auto-responder messages, video postcards, and Emails.
With our video enhancement services you can shoot the video yourself and then send it to us online so we can edit them for you. We can add background sound effects, visual effects, graphics, and transitions to enhance your video from "Plane Jane" to give it a "Hollywood sparkle". We also offer video submissions which sends out videos to many video sites.
What Does It Do?
• FOUND: Lets your business be "Found" where prospects are hanging out.
• CHEAPER: Lowers your advertising expenses.
• SALES: Influences prospects to help raise your conversion rate over paid ads.
• BRANDING: Builds compelling, professional brand awareness.
• MAGNETIC: Conveys emotion to ignite a sense of urgency to call or visit your business.
• LOYALTY: Increases loyalty of both customers and employees.
• RAPPORT: Creates a relationship before even meeting.
• BUYERS: Targets the right prospective buying audience.
• SEO: Includes your content in search engine results.
• AUTHORITY: Brands you as an expert in your niche.
• BUZZ: Grabs attention to increases time users spend on your pages.
• VIRAL: Increases the chances your information will go viral with social media networks.