Online Video Marketing: 5 Pre-Submission Tips
Did you know that video marketing is rising in popularity at a rapid pace?
It has been authenticated by various statistics and studies. One study pointed out that video pages are 50 times more attractive to viewers than traditional text pages.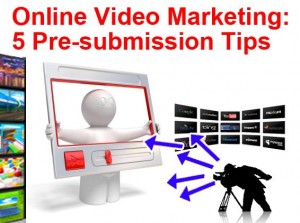 In this post we will discuss the pre-submission stage. This stage starts after filming and editing and before video submission. After recording the videos, you need to adhere to the following pre-submission tips that will assist you in reaching your target audience. This makes sure that your video will get the recognition that it rightly deserves.
Did You Know That Videos Are Very Cost Effective?
Videos are cost effective and will not burn a hole in your pocket. Just record them and then post online. Apart from that, videos stay online forever. Years later there is a great likelihood that your video will still be viewed by an increasing number of new viewers.
With the electrifying craze of social media sites, the craze for videos has certainly reached sky high. There are various social sites that encourage and create platforms for video posting and sharing. Needless to say, that the sky is the limit of earning a whopping sum of money through video marketing, provided that your strategies are in the right order to create and post videos online.
Here Are 5 Pre-Submission Tips For Online Video Marketing:
Video Pre-Submission Tip #1

 - Give It A Proper Title
Do you want more traffic from your videos? Of course you do! Video titles are as important and similar to headlines in a blog. Here are a couple of reasons for the importance of proper titles:
• Titles instantly grab the attention of the viewers
• By using appropriate and relevant keywords on your topic, you can increase your chances of showing up in search engines. This is a very useful SEO strategy. Remember that Google owns YouTube; so naturally, you will get more return for your effort.
Video Pre-Submission Tip #2 - Provide Informative Content
What is your purpose or goal for posting the video?  Do thorough research regarding your ideal viewers expectations from your video topic. What problems can you help these viewers solve or learn?
A video is synonymous with giving exemplary knowledge and information. This works wonders since you can act as an expert and hence arm others with valuable information.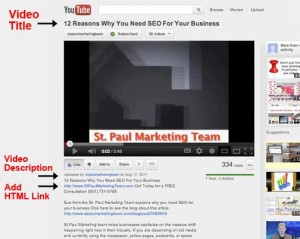 The safest way to maintain your viewer's interest is to make the content precise and short. The average video should not be more than 3 minutes in length.
Video Pre-Submission Tip #3 

- Include Your URL
Did you know that you can add a text box to your video? When it comes to editing your video, take advantage of different features like the text box. It is an excellent place where you can prominently display the address of your esteemed website. Hence, increasing number of viewers to your site as well.
Video Pre-Submission Tip #4 

- Make Full Use Of Branding Opportunities
Does your video display your logo throughout your video? Display the logo of your company in a prominent way anywhere on the screen. It is up to you to either display it at key times or throughout the whole video. It also protects your video from being stolen by your competitors and puts your brand out there.
Video Pre-Submission Tip #5 

- Do Not Forget Your HTML Link
Are you talking full advantage of using the description below the video? This is prime advertising space about your video.  When you are in the pre-submission phase of posting your video on YouTube, you are offered the luxury of writing a short description of your video. Be sure to provide links where you want to attract the reputed viewers.
Finally, you need to be creative to stand apart from your competition. The competition in the world is getting intense so you need to devise creative ways to stand out from the competition in your niche. You will never get another chance to make a first impression. This directly relates to hard work, dedication, seriousness, honesty, offering the latest updates and of course creativity. Hence, let the world know what you have.
Your Turn . . .
If you have successfully experienced ways to attract your target audience through video marketing that we didn't mention above, we would love to hear about them.  Please comment below any tips you which to share with our audience.
About Our Guest Blogger Arsh Kapoor: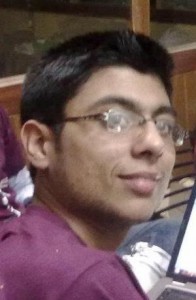 This guest post has been written by Arsh Kapoor who is a blogger by profession latest he has been working on his cloud website named Cloud computing network and has written on Cloud computing operating system.  He also manages latest news website and SEO service.
Visit Arsh's websites:  Cloud Computing network,  www.webretina.com and www.techretina.com.
Connect with Arsh on Facebook,  Facebook Fan Page, Google+, and Twitter.
Share and Enjoy: