Life Saving Writing Skills Of An Entrepreneur
Good Copywriting Is One Of The Most Essential Skills Of An Entrepreneur.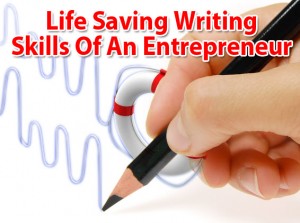 A legendary ad man, John E. Kennedy, coined the phrase "Advertising Is Salesmanship In Print". This directly translates to the online world whether you are placing ads, sending emails, or writing article headlines.
Just about everything you do in your business, that touches a potential or existing customer, requires compelling copywriting. You can spend money on email campaigns, Google or Facebook ads, and other marketing activities, but without the correct verbiage, there is a good chance that you'll just throw your money away, or waste a lot of time and energy with no results.
There are many approaches, and many marketing strategies that require essential writing skills. Today I will highlight tips for things like email subject lines, blog headlines (or articles), and ad content.
You Need An Approach
Try to think of ways to compel your audience, or persuade your readers to click on your ad, or open your email. How can you stand out? How can you look different?
Consider what direction you want to take before you start writing. Will you ask a question that makes your reader think about an answer? Will you make them curious, or perhaps write something controversial?
Take a look at four approaches for how you can get attention, and make people stop and click.
1. Make Them Curious
Write like you are having a conversation with your friends. If curious enough, they will want to get more info. By being a touch outrageous, you look different from other businesses. If they are curious enough, they will click.
Example:
"Beware They Don't Trick You This Time"
Your audience thinks: Who is going to trick me? What was I tricked by before?
2. Ask Compelling Questions
If your reader ponders your question, you will have connected with them, grabbed their attention.
Great subjects are things that can burden someone's thoughts. It's great if your reader thinks about your question for a moment to find their own answer. It means they are not clicking away to somewhere else.
Example:
"Our Economy Continues to Decline. Ready for What's Coming?"
Your audience thinks: Will I be okay? Am I ready for the next challenge? What's next that I need to be aware of?
3. Being Controversial
Often the best direction, and most effective, is building drama or creating controversy. Like being drawn to watching a fight, people are fascinated with a controversial situation.
The National Enquirer has a line up of high-paid copywriters waiting to get hired. Their business model is entirely about creating controversy and dramatic stories. It must be working. Since the 2008 economic crash, they are one of the few national newspapers left in business.
Example:
"Flu Cure No One Wants to Share"
Your audience thinks: I had the flu. It sucked! Why wouldn't anybody want to help?
4. Have You Qualified?
Get your audience to act upon your subject by using numbers, a countdown clock or calendar. Create a sense of urgency. Give them a time limit. Say there are only so many that qualify, etc.
Example:
"Will You Be One of 11 People to Qualify by Friday?"
Your audience thinks: I can qualify for anything. If it's limited, I'm still sure I can get in. I better act now before the deadline.
Essential Writing Skills Of An Entrepreneur
When you look at other people doing the same thing as you, you'll sound just like them. Instead, try to stand out using the tips I've provided. Also, make sure you are attracting customers that are right for your business.
Look to other industries for copywriting ideas and styles. Follow the experts and model what they are doing. Be a constant student of the art.
Whether you are a small business owner, a home business owner, or someone looking to leave a job and start something new, you need to continually develop the essential writing skills of an entrepreneur.
About Our Guest Blogger Bonnie Chomica: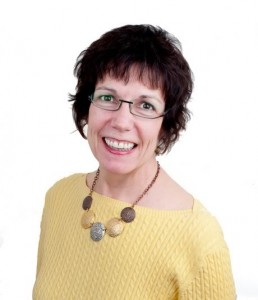 Bonnie Chomica is a survivor of corporate servitude. Laid off three times in 10 years, Bonnie took control of her earning potential and moved her marketing career online. She now helps others escape the uncertainty of their jobs and coaches them to become successful Internet entrepreneurs. Bonnie is a strong leader, sharing insights into entrepreneurial mindset, marketing strategies, and the secret world of online marketing.
Connect with Bonnie at Twitter, Linkedin, Google+, Pinterest, My Website, and My Blog.
Share and Enjoy: