Internet Marketing Guest Posts
Marketing St. Paul | Internet Marketing Guest Posts

The following is a list of Internet marketing and social media articles written by our guest bloggers. Please note: The views reflected by the guest authors of these articles may or may not reflect the views of the St. Paul Marketing Team.
We welcome guest bloggers and are interested in articles related to Internet Marketing including: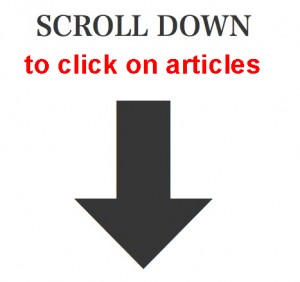 -Search Engine Optimization (SEO)
-Pay Per Click Advertising
-Social Media Marketing (Facebook, Twitter, Google Plus, etc.)
-Local Optimization / Local Marketing
-Mobile Marketing
-Blogging
-Digital Networking
-Search Marketing Events (locally in Woodbury, St. Paul, The Twin Cities, Minnesota, and Nationwide)
-Marketing Trends
-Developing Small Business Trends in Minnesota
-Internet Marketing Stories / Experiences
-Video Marketing
These are just a few of the subjects that you are welcome to write about.  If you have a cutting edge Internet marketing story to tell, send us an email. We are interested in publishing the newest trends on Internet Marketing techniques. We welcome your suggestions as well.  Please email us at info@StPaulMarketingTeam.com if you would like your article to be published on the St. Paul Marketing Team Blog.
Click Below To View Each Guest Article:
Social Media Marketing: Using Social Media For Businesses
Book Review: Boost Your Google Ranking – New SEO Book Uses SEO Basics To Help Website Ranking
Network Marketing Is An Amazing Industry!
Social Media Marketing-Building Relationships to Grow Your Business
Top 4 Facebook Fanpage Timeline Complaints & What You Can Do To Improve Your Experience!
Life Saving Writing Skills Of An Entrepreneur
Blogging Tips: How To Generate 10-30 Leads a Day Blogging?
How Link Building Is An Important Factor For SEO
4 Benefits Of Social Bookmarking Sites
SEO: How To Get Your Business From Invisible To Rock Star
4 Vital Ways To Improve Your Search Engine Rankings
Email Marketing Tips: Interview With Amrik Virdi
5 Great SEO Tips That Will Rapidly Boost Your Ecommerce Sites
5 Step Process Of Developing Impressive Content Strategy For An Unknown Business Niche!
8 Sure Shot Ways To Lower Down Sites Loading Time
8 Tips To Keep Your Bounce Rate Low
5 Simple SEO Tips To Optimize Your Website
How to Use Pinterest For Rapid Promotion Of Your Business Blog
Blogging Basics For The Beginning Blogger
8 Benefits Of Mobile Marketing For A Business
Video Marketing: Beefing Up Your Social Media Campaign
Your Tween And Facebook: The New Frontier?
Online Video Marketing: 5 Pre-Submission Tips
Insights On Mobile Marketing Trends
3 Reasons Why You Need To Outsource Your Video Marketing
5 Low-Cost Local Marketing Ideas
SEO: 5 Questions You May Not Think To Ask
9 Easy Tips To Improve Your Search Rankings With Facebook & Google+
4 SEO Strategies To Improve Ranking
Effective Email Marketing: Requirements and Benefits
Choosing Blogging Platforms For A Beginner: Blogger Vs WordPress
How To Manage Your Social Media Campaign – Without Getting Overwhelmed
5 Reasons Why to Be On Instagram
3 Efficient Content Marketing Tips
Social Media SEO And Social Signals
Boosting Your Social Media Results
Top 6 Most Effective SMM Strategies
How To Make Your Social Bookmarking Effective For Link Generation?
5 Online Marketing Strategies For Small Level Enterprises
Extending The Shelf Life Of Your Content – The Easy Way
How Will Google's HummingBird Algorithm Affect Online Marketing?
How Specialized Sales Can Increase Regular Customer Traffic
Launch Yourself Into The World Of Blogging